Mira Costa girls golf team claims Bay League title!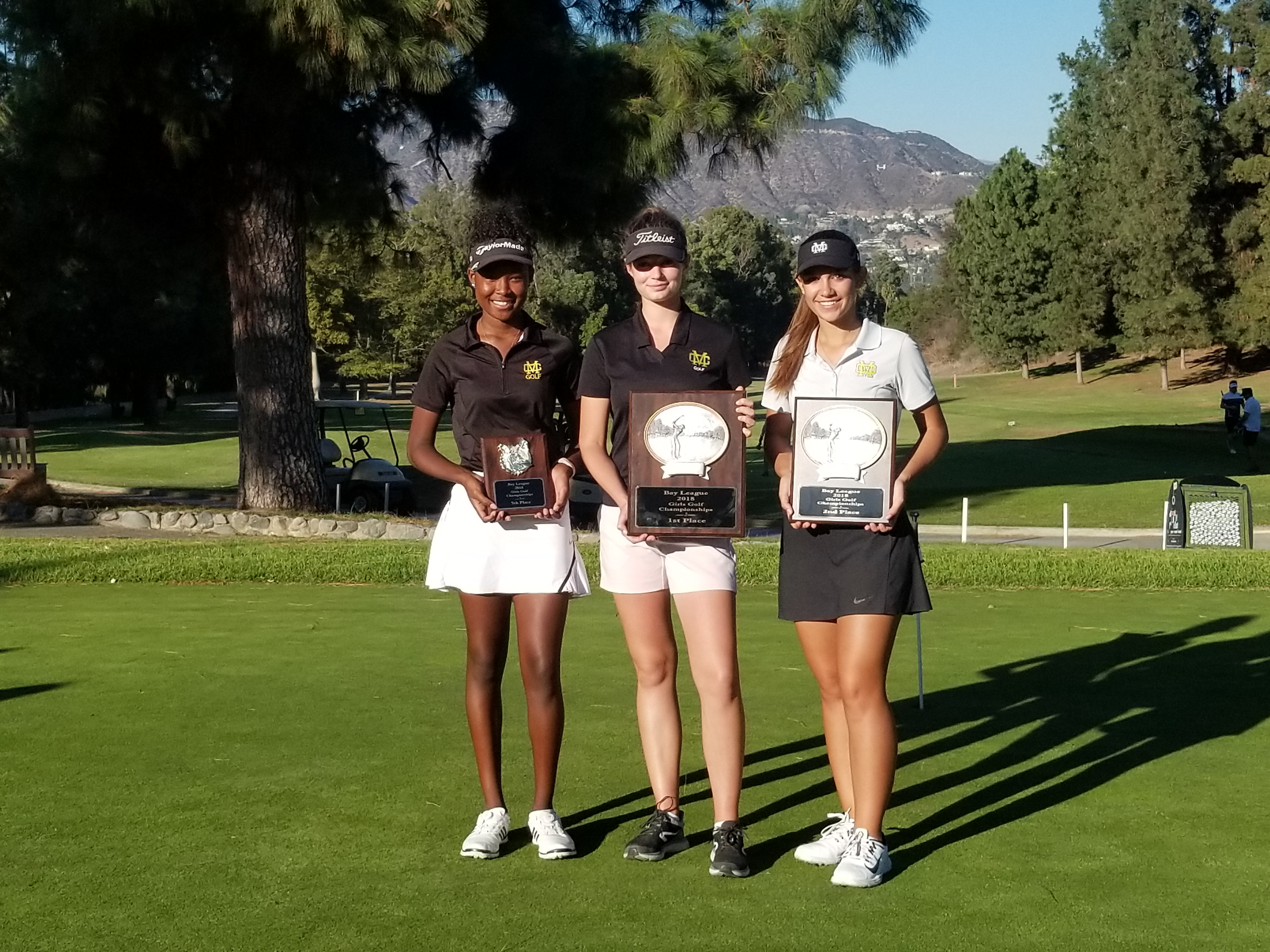 The Varsity Girls Golf Team competed in the Bay League Finals at the Harding Golf Course on 10/17/2018. In the Bay League, 26 girls competed and the top 7 advanced to CIF. Senior Captain Klara Nagy shot a 72 and won the Finals as the Individual champion. Junior Gabi Kiger placed 2nd shooting a 73 and Captain Shani Waite tied for 3rd shooting a 75. All three advanced to continue play at the CIF Regional Individual qualifier that will be held on 10/22/2018 at the Los Robles Golf Course. If the three girls place in the top 36, they will advance to the next round at River Ridge Golf Course in Oxnard, CA on 11/1/18. The Varsity Team will compete at the Seoule Park Golf Course in Ojai, CA on 10/28/2018. If they place in the top 3 of the Northern Region, they will continue on the next round for team in CIF.
Junior Varsity players JV Captain Sarah Matsuoka placed 3rd and Jenna Wing placed 4th on the JV Championship Tournament that was held on Monday October 15, 2018.
Many thanks to all who had played in the Mira Costa Girl/Boy Fundraiser that was held at The Lakes of El Segundo on 10/21/2018. The turnout was fantastic and your support for the Golf Program was greatly appreciated.