Mira Costa Girls Golf had a fantastic season!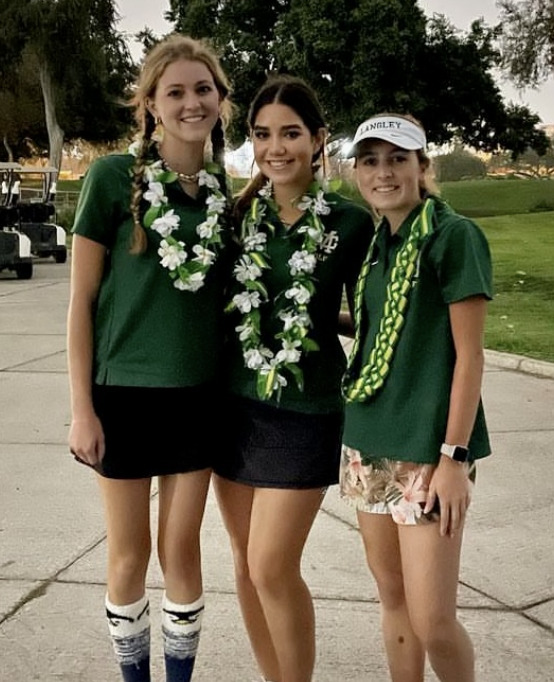 Varsity finished the season 7-1 in the Bay League and advanced to the CIF Team Championship Tournament. Congratulations go to seniors Lucy Langlois and Grace Kiger for advancing to play in the CIF Individual Tournament!
We are incredibly proud of the JV team for an undefeated season of 13-0! Team member Elle Wright also won the JV Championship Tournament in a very competitive field. The future of MCHS Girls Golf is very bright and we're looking forward to celebrating the season and honoring our three seniors at our banquet: Kate Gilhooly, Grace Kiger and Lucy Langlois.