Costa Cross Country sweeps Iolani Cross Country Invitational in Oahu!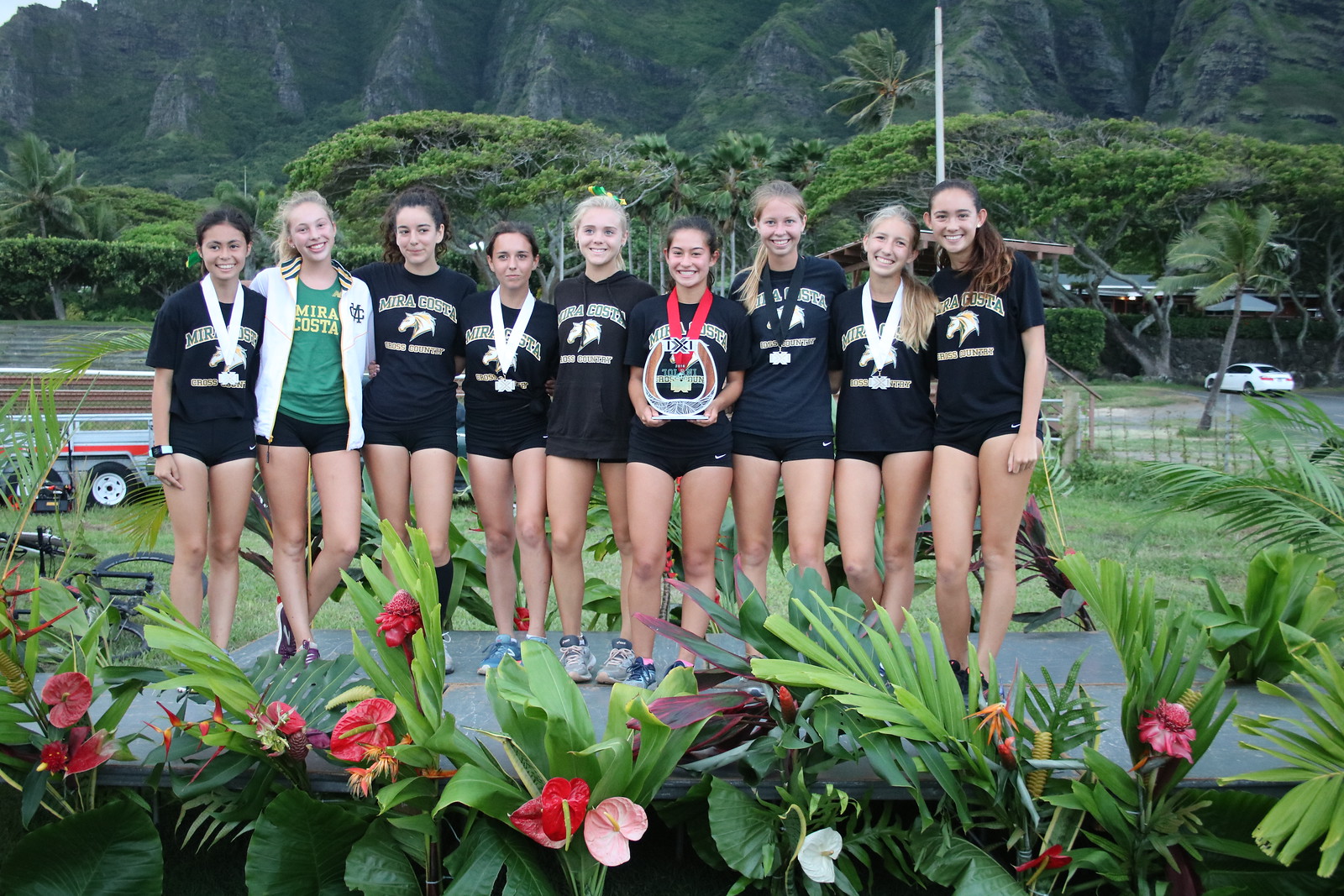 Mira Costa Cross Country travelled to Oahu, Hawaii with a selection of its top runners to compete in the 20th annual Iolani Cross Country Invitational.  It was a clean sweep as Mira Costa emerged the meet's winners, taking first place across the board for the Men's & Women's Open & Varsity 5000 Meter races.  Standout individual performances included seniors Ally Doyle and Anna Graves taking 1st and 2nd place respectively in the Women's Open.  Russell Blakey was the first Mustang to cross the finish line in the Men's Open with a 4th place finish overall, followed by William Beck, Colin Beale and Ryan Whalen (6th, 7th & 8th place overall). Cy Chittenden placed 3rdin the Men's Varsity, followed by Thomas Velvin, JP Soares & Cole Gamble (9th, 10th & 11th places overall). Senior Brooke Inouye and Freshman Dalia Frias secured 2ndand 3rd places respectively in the Women's Varsity race, with senior Lucy Atkinson also making the top ten with a solid 7th place finish.  Official results can be found HERE.
Next up, the team will compete at the Masters University Invitational on September 29th in Santa Clarita, CA.