Costa Cross Country opens season!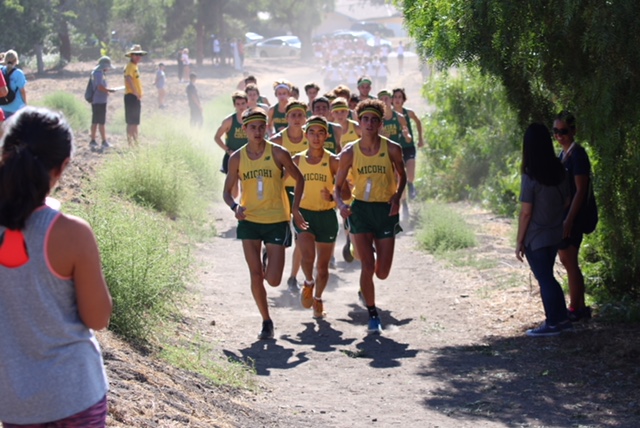 Mira Costa Cross Country opened the season on August 30th with a low key meet in Palos Verdes, running a shorter 2 mile course instead of the traditional 3 mile distance.  Both boys and girls Varsity teams had strong showings against some tough competitors.  Race results can be found here: Girls Heat 1, Girls Heat 2, Boys Heat 1, Boys Heat 2
Following that meet, all of the athletes officially kicked off the season at the Laguna Hills Invitational.  This meet format had all athletes running in grade level races and introduced the freshmen runners to the 3 mile race distance for the first time.  Both teams were not fazed by the increased distance and took 2nd place.  Congrats and welcome to our MCXC freshies!!
Overall, the girls and boys teams had dominant performances at Laguna with the boys team having the 5th fastest combined team time of the day and the girls team with the 2nd fastest combined team time of the day!!  Stand out individual performances of the day came from Cy Chittenden (10th overall male) and Dalia Frias (8th overall female) — both finished within the top 10 out of all the hundreds of competitors at the meet!
Full results here:
2018 Laguna Hills Individual Results
2018 Laguna Hills Team Results
2018 Laguna Hills Invite Top 100