Costa Cross Country has outstanding performance at First Bay League meeting!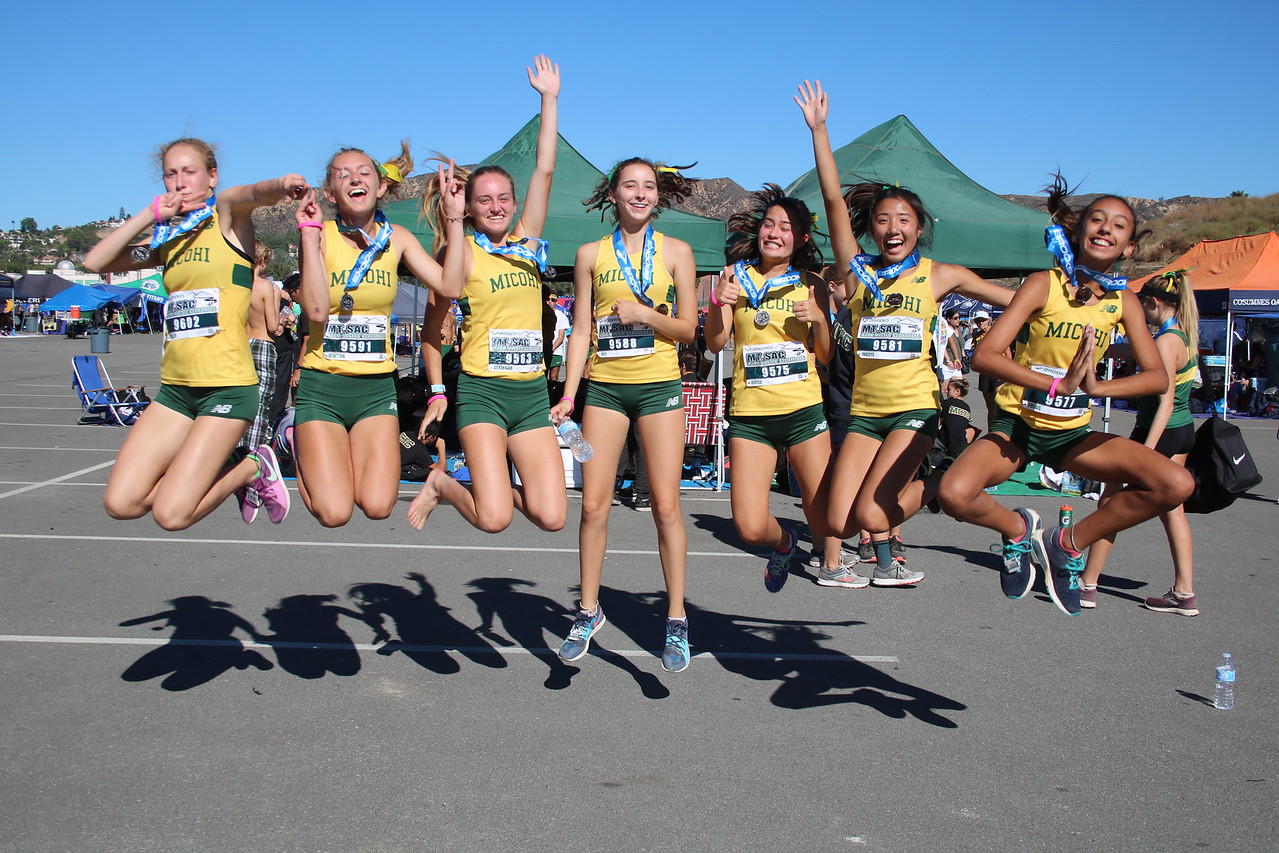 Bay League Meet #1
Mira Costa Cross Country had a great showing at our first Bay League meet. Girls JV took first place with strong performances by Piper Newton (1st) and Ally Doyle (2nd)  Girls Varsity also took first place honors with freshman Dalia Frias in 1st place followed by senior Brooke Inouye in 2nd place.  Boys JV nabbed 2nd place overall with top performances by William Garrell & Faris Succari in 6th & 7th places. Senior Cy Chittenden handily won the Boys Varsity race, with his team backing him up to tie 2 other teams for 4th place overall.   Girls Freshmen took 2nd place overall, with Kayla Kershaw finishing 2nd & Lucca Franz not far behind in 5th place.  The Boys Freshmen scored 3rdplace team with Seamus O'Meara in 7th place, and Hatcher Johnson & Dylan Pell in 9th & 10th respectively.
Mt. SAC
At the highly competitive Mt. SAC/Brooks Invitational on October 20th, standout performances included Jasmin Peterman leading the JV Girls to a 2nd place team finish in the National Champs race and Cassidy George crossing the finish line 3rd to lead the Sophomore girls to a 1st place team finish. In the most competitive races of the day, Cy Chittenden finished 7th in the Individual Sweeps leading Varsity Boys to 4th place overall. Varsity Girls captured 5th place overall in the Team Sweeps, led by Dalia Frias and Brooke Inouye.
Full results can be found at www.mcxc.org.
MCXC now has their eye on Bay League Finals, which take place Thursday, November 1st at Redondo Union.