A phenomenal season capped by both teams at CIF State Championships!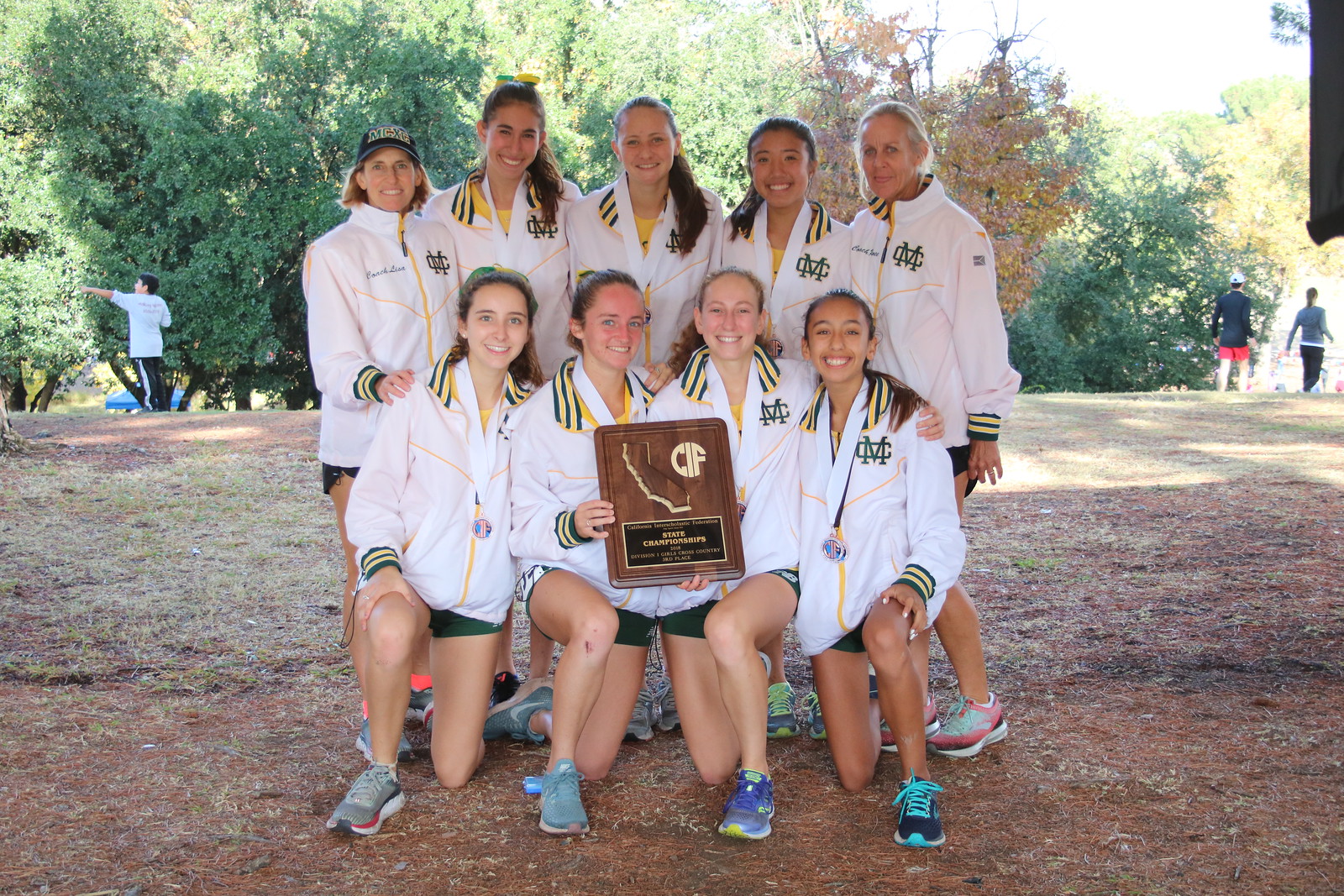 And so we wrap up a stellar 2018 MCXC Season!  XC had an excellent day at CIF Finals in Riverside on 11/17, with the boys team placing 6th and the girls placing 3rd in the Southern Section.
With that, both teams qualified for the 2018 CIF State Championships in Fresno. Up against fierce competition, the boys placed 11th as a team against all the Division 1 schools in the state. Cy Chittenden led in 30th place, with Cole Gamble a few seconds back in 37th place, Cormac Carew in 112th place, Alex Fiorito in 121st place, JP Soares in 139th place, and Thomas Velvin & Aidan Velleca finishing together in 161st & 162nd place.
The girls team was thrilled to make the podium for the first time in years, capturing 3rd place overall for California Division 1! They were led by freshman Dalia Frias in 8th place with a time of 17:53 (the 7th all-time best for Costa). Lucy Atkinson followed in 36th place, Brooke Inouye in 48th place, Cara Chittenden in 64th place, Pnina Tofler in 76th place, Carmen Mel in 112th place and Olivia Hacohen in 122nd place.
Congratulations to all 107 athletes of MCXC who have trained so hard all season and competed admirably.  It's been a season of tremendous accomplishment and personal records all around.