Costa Choirs are busy preparing for upcoming concerts and festivals!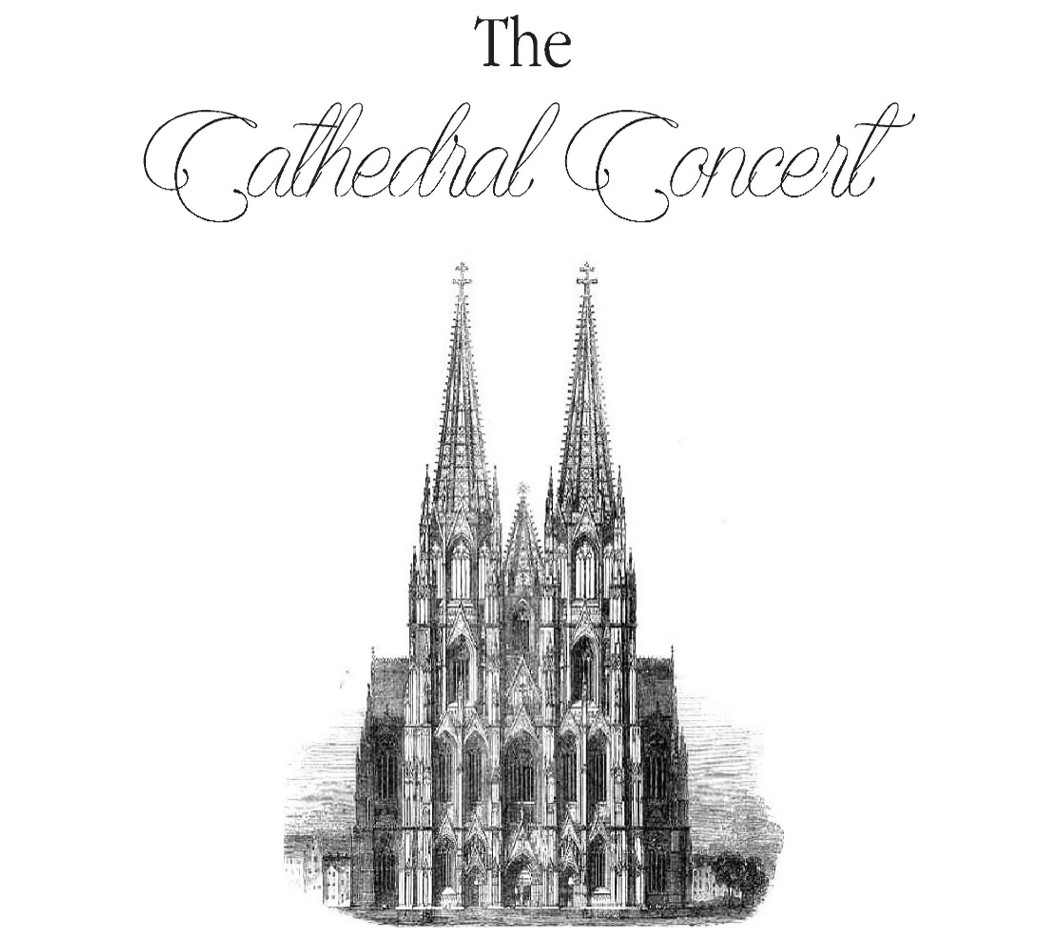 Choral Union, the Advanced SSAA Choir, is working hard preparing for their performance at the California Choral Directors Association State Conference in San Jose on March 13-16. They will be performing on March 14 in the spotlight concert to be held at St. Joseph's Basilica. They are one of eight choirs chosen from over forty that auditioned from across the state, which included, Middle School, High School, Community College, University and Community Choirs. We are so proud of you, Choral Union!
A big shout out goes to Jesse Eades, Electric Bass player and member of Mustang Chorale, who was named a finalist in the Young Arts Competition, a very prestigious national competition for musicians, actors, dancers and authors. Congrats Jesse!
MCHS Choirs present The Cathedral Concert on March 26th!  The Mira Costa Choir Department presents its annual Cathedral Concert on March 26, 2019, at 7:30 pm at American Martyrs Church, 624 15th Street, Manhattan Beach.
Participating Mira Costa Choirs are Vocal Ensemble and Choral Union. Choir families, friends, and community members are all invited to attend this wonderful celebration of choral music.
​This concert is an annual fundraiser for the Mira Costa Choirs.  Admission $25
​For tickets:  Credit card purchases:  Click Here or visit the choir page of the MBX website:  Click Here
($1 additional online processing fee applies).
​Cash or check only:
Please contact Michael Hayden,  
(310) 318-7337 ext. 5067.
Tickets also will be available at the door approximately 1 hour before the concert.
Choir Department Clothing and Shoe Drive
On Saturday, April 13th, the Mira Costa Choir Dept. will hold its annual spring collection drive, collecting gently used clothing, shoes, hats, gloves, belts, purses, bags, luggage, drapes, table linens, and stuffed animals (whew!). For a complete list of what we're collecting, please see the flier below.
If you'll be doing spring cleaning and have items you'd like to contribute, please drop them off in the school parking lot on April 13th between 9:30-11:30 am (we'll have a truck there and volunteers to collect donations). All donations are greatly appreciated!
Choir Families:  Your students can bring your donations to the choir room during school hours anytime between Mar. 13-Apr. 12th (we'll have a collection area set up there), or you can drop off in the school parking lot on April 13th from 9:30-11:30 am.
Questions? Please contact Kimberly Konis: .
Choir Silent Auction at Spring Concert
Mira Costa Choirs will have its annual silent auction fundraiser at the spring choir concert on June 4th, and we are now beginning our search for "experience" auction items to be donated for the event. We would love to hear about any experience items you may have to contribute:
– Gift certificates for the theater, concerts, sporting events
– Gift cards for movies, iTunes, retail stores, restaurants, ice cream shops
– Getaway items, including airline tickets and hotel vouchers
– Personal services such as manicure, massage, and chiropractic care
– Professional services, including decorating and home improvement
– Music lessons, including voice, piano, or other instruments
– Do you have a vacation home, boat, or time share?  Please consider donating it for a week or weekend.
– Get creative:  host a Dad's Poker Night or Mom's Night Out event for a group
– Like to cook?  How about hosting a cooking party?
Also, please don't be shy. Ask for certificates from those businesses that provide you services throughout the year. Many are happy to donate and possibly obtain a new client. Be sure to let potential contributors know these donations are tax deductible. Also, please be sure to submit all contributors' names and addresses so they can be thanked and properly acknowledged in our program.
Below is a link to a silent auction donation form. This form can be used to accompany business or personal donations. We will be accepting donations through May 31st.
Silent Auction Donation Form
For more information, or to make a donation via email or by phone, please contact:
Sene Gray, , 310 874-8452
Thank you to all our amazing choir families and friends for your support!
Tickets On Sale Now for Mom's Night Out, Scheduled for Wednesday, March 13, 2019
Our FUNNIEST fundraiser is back! Let's LAUGH and RAISE MONEY for the Mira Costa Choirs!
Tickets are on sale now. Be one of the first to grab your ticket to the 6th Annual "Mom's Night Out" at Hermosa's Comedy & Magic Club.  Last year's event was a fabulous night out for all women (you don't have to be a mom), and it raised more than $11,000 for Mira Costa's Choir, Band, Drama, and Orchestra programs!
We hope you and your friends can join us Wednesday, March 13, 2019 for a memorable night of FUN and LAUGHTER that also gives back to your favorite performing arts programs.
This event has sold out over the years, so get your tickets fast!
Please CLICK HERE to purchase your tickets and help support the Mira Costa Choir program.
Any questions, please feel free to email back or contact Mom's Night Out organizer, Michelle Weissenberg