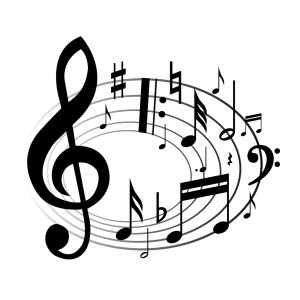 Vocal Ensemble News
On November 2, 2018 Vocal Ensemble participated in the Biola University High School Choral Festival which invites Chamber Choirs from across SoCal. The festival was adjudicated by Dr. Richard Sparks, Chair of Conducting and Ensembles at University of North Texas. The last to perform of the eight chamber choirs, Vocal Ensemble sang "And the Glory of the Lord" from Messiah, "Con Amores La Mi Madre" by Bob Chilcott and "Stars" by Norwegian Composer Erik Esenvalds, which uses tuned water glasses.  Here are some of the comments from Dr. Sparks wrote about Vocal Ensemble's performance. "The sound you get is fantastic!" "Sopranos, your high notes are just wonderful." "Beautiful choral sound, so gorgeous, and absolutely beautiful phrasing (gorgeously shaped by your conductor) I admire what you do so much! Great attention paid to every aspect of singing, technique, musicianship, and musicality/expression…" Congratulations to Vocal Ensemble and their fine performance. 
MCHS Choirs Mattress Fundraiser is Coming Nov. 10th!
The Mira Costa Choirs 2nd annual mattress fundraiser is coming up Sat., Nov. 10th, 10 am-5 pm, for one day only at a pop-up flash sale in the Costa cafeteria-turned-showroom.
There will be nearly 30 mattresses on display! Firm, pillow top, orthopedic, latex, gel, and memory foam sets with full factory warranties are available. Also on sale:  box springs, bed frames, mattress covers, sheet sets, and pillows. All brand new, name brand, and on sale up to 50% off retail!! Cash, check, or credit cards ok. Financing, layaway, white glove delivery, and old mattress pick up available.
Please tell your family, tell your friends, and come on down to take advantage of this amazing one-day-only sale to purchase that new mattress you've been wanting and waiting for!! All sales benefit the Mira Costa Choirs.