Costa Boys Beach Sits Atop the Bay League Standings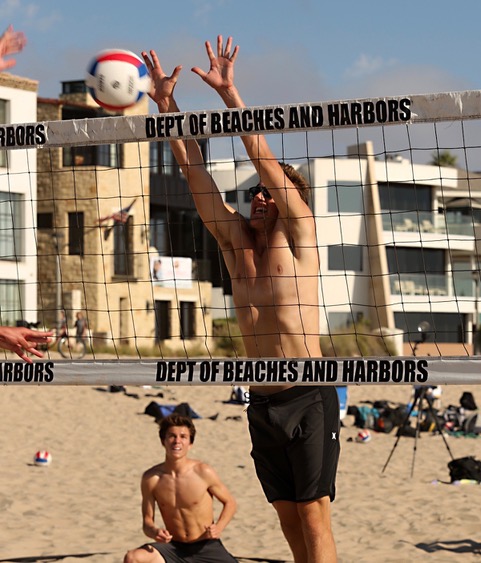 The Mira Costa Boys Beach Volleyball team went undefeated in the last two weeks of league play, beating Redondo, Palos Verdes, West Torrance, and Palisades Charter.
On September 16, the team faced Redondo and PV. On Court 1, Seniors Dane Johnson and Bobby Barkley lost in a close battle against Redondo. The teams of junior Thomas Kretschmer and sophomore Sam Collins and junior Lauch Farris and sophomore Jack Walmer won on their courts, giving Costa the victory.  All three teams defeated PV High.
On September 23, Costa was in a must-win situation against Palisades Charter. Pali had beaten Costa in their first meeting, and both teams were undefeated against all other opponents. Johnson and Barkley faced Pali's strongest team and lost in two sets. However, wins from senior Max Cajuste and Walmer on Court 2 and Krestchmer and Collins on Court 3 gave Costa the victory over Pali. All three teams defeated West Torrance.
With the victory over Pali, Costa is tied with Pali in the Bay League. Each school has only lost to each other. Costa has three more league matches before the regular season concludes.
The JV and Frosh/Soph teams remain undefeated this season.