Costa Girls Basketball wins first home game!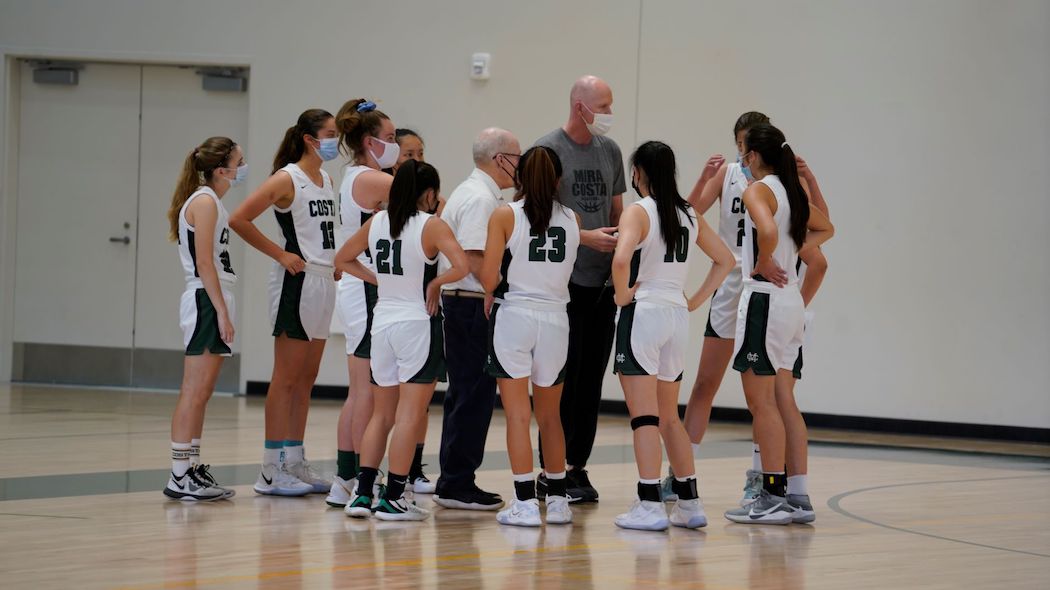 The Mira Costa Girls Basketball team is in full gear.  The Varsity Girls are 5 -2 so far this season.  They have been practicing and playing in the new beautiful gym!  Tuesday night was the first game with spectators and they had a great win against Culver City beating them 49-26.
The JV and Frosh teams have also come out strong.  The JV team has had two games and lost a heartbreaker to West Torrance and beat Torrance HS.  The Frosh/Soph had an away game and lost, but fought hard against a JV team!  The teams are looking forward to playing more games and improving every game!
Please support the upcoming fundraisers!
 Chipotle on April 27 from 4 to 8 pm.
Martha's Corner from May 10-13 during the hours of 7am to 3pm.
Simms Restaurants for the remainder of April and all of May.  Simms restaurant is giving back 15% of all online take out orders placed by Mira Costa Girls Basketball friends and families.  Place code MCG15 at
eatsimms.com.