Boys' Basketball is off and running!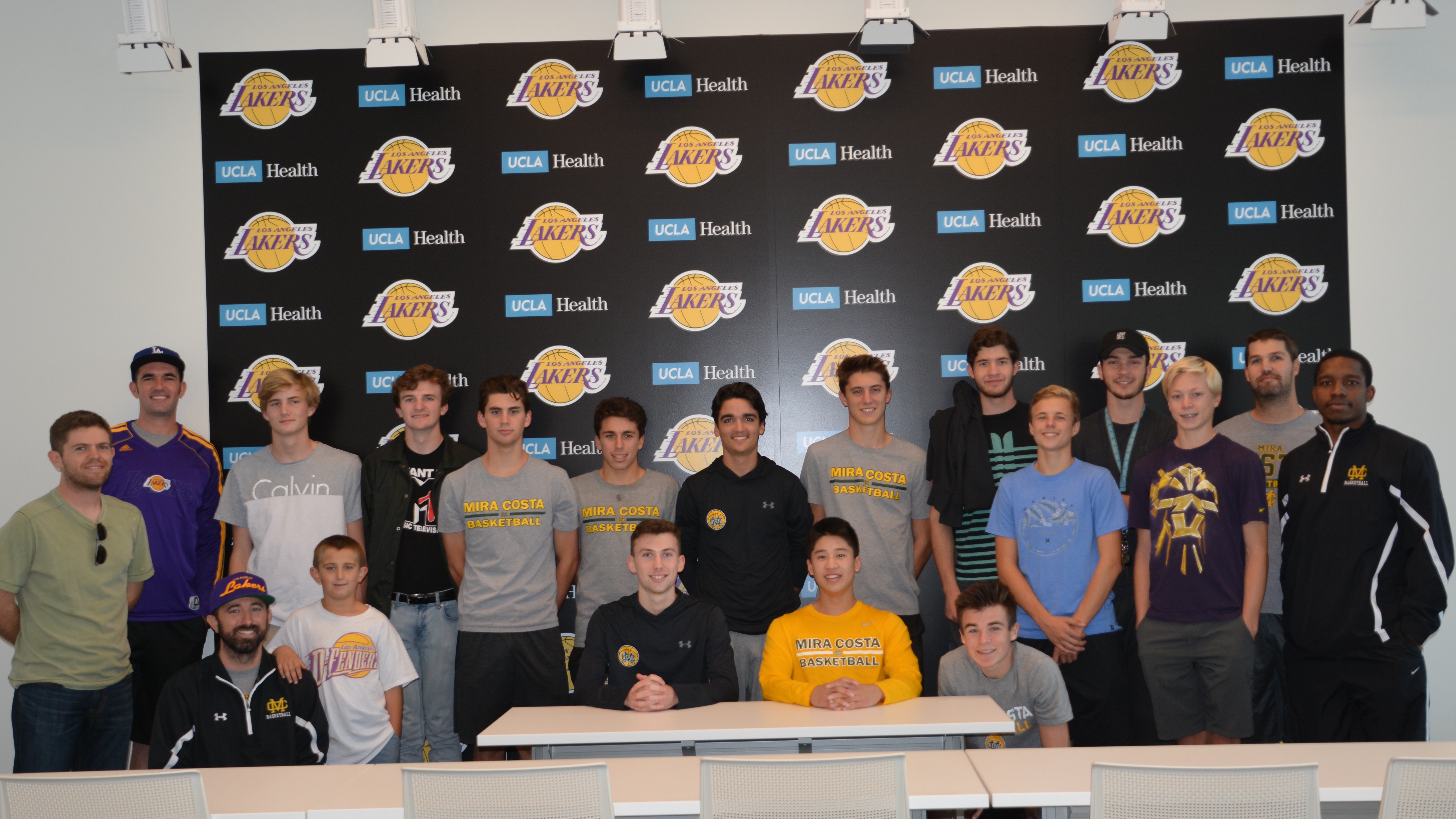 The Frosh/Soph, JV and Varsity have been playing in various games and competitive tournaments throughout December.
The Frosh/Soph team is off to a great start this season.  They have played great against tough competition in two high level tournaments and have won their three non-tournament games so far.
The JV team will be hosting the JV Winter Classic Basketball Tournament December 27-30 at Fisher Gym.  Game times will be posted at www.costabasketball.com
The Varsity tipped off the season with an inspiring visit to the UCLA Lakers Training Facility in El Segundo.  It was exciting to see the day- to-day operation. The tour consisted of a photo op in Jeanie Bus's office as well as the Laker's locker room! This month they have played in 3 very competitive tournaments with some tough losses and a few great wins!  Be sure and catch Mustang Basketball this season   and join the fun!  Home games will include Vox DJ, spirit giveaways, and a chance to win prizes in our crowd participation contests.  Click varsity poster 17-18 for the varsity schedule.
For Frosh/Soph and JV schedules, go to www.costabasketball.com