Marching Band has Strong Showing in Simi Valley Spectacular and Hart Rampage!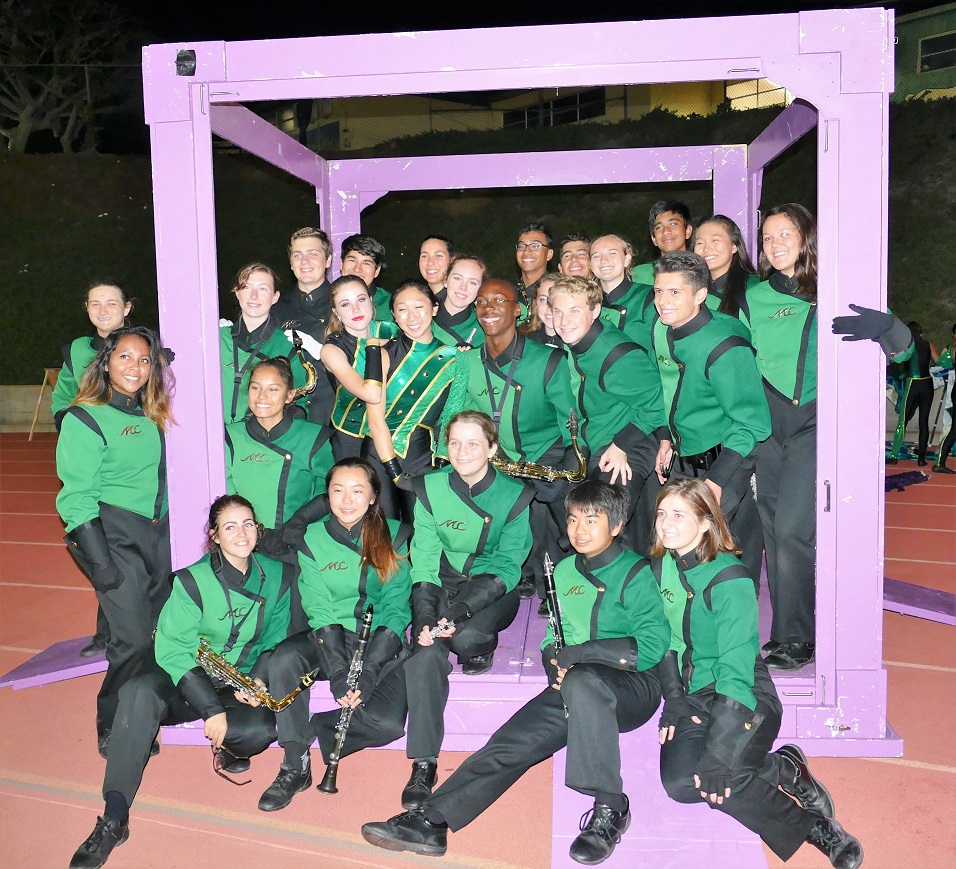 The Mira Costa Marching Band and Colorguard had two strong performances in tournaments these past weeks.
On Oct. 28th, at the Simi Valley High School Spectacular, they placed 1st in Auxiliary, 3rd in Percussion and 2nd in Band, as well as winning the Sweepstakes Award for High Visual Effect and High Visual Performance with their field show, "Outside the Bachs".
On Nov. 4th, at the Hart Rampage Tournament, they placed 1st for Auxiliary, 1st for Percussion and 2nd for Band amidst a field of strong competitors. Congratulations to our talented students for great shows!
On Nov. 3rd, at the football game against Redondo H.S., they celebrated Senior Recognition Night and acknowledged the 26 graduating Marching Band and Colorguard Seniors. Throughout four years these students have dedicated themselves to band, and everyone wishes them well as they get ready to move on to new adventures. Their hard work, talent and sense of joy will be missed next year.
Mira Costa Drumline participated in the annual Skechers Friendship Walk at the Manhattan Beach Pier on Nov. 29th. At 8:30 AM they started the walk, leading participants down the Strand, and then supported walkers with their energetic drumming during the walk. Check them out in this weeks' Beach Reporter on page 20!
On Halloween the Marching Band continued a long standing tradition and, in costumes, marched to the Pennekamp Elementary field where they played for all the Pennekamp Dragons as they marched in their costumes and celebrated Halloween.
Saturday, Nov. 4, saw the Jazz 1 Band playing at two gigs– during the afternoon they performed at TedX at Mira Costa and then in the evening they played for the Hermosa Beach Historical Society.
Future Events: The Marching Band and Colorguard will attend back-to-back tournaments on Nov. 11 in Oxnard and Moorpark. Jazz 1 will perform at the Manhattan Beach Fireworks on Dec. 10 and the Concert Ensembles will perform their annual Winter Concert on Dec. 8.
To learn more about us and follow the Mira Costa Bands go to:
website: www.miracostabands.com
Flickr: MCHS_Bands
Twitter: MiraCostaBands@MCHSBands
Facebook: Mira Costa High School Bands
Instagram: mchsbands