Jazz Band, Winterguard and Indoor Drumline show amazing success at recent events!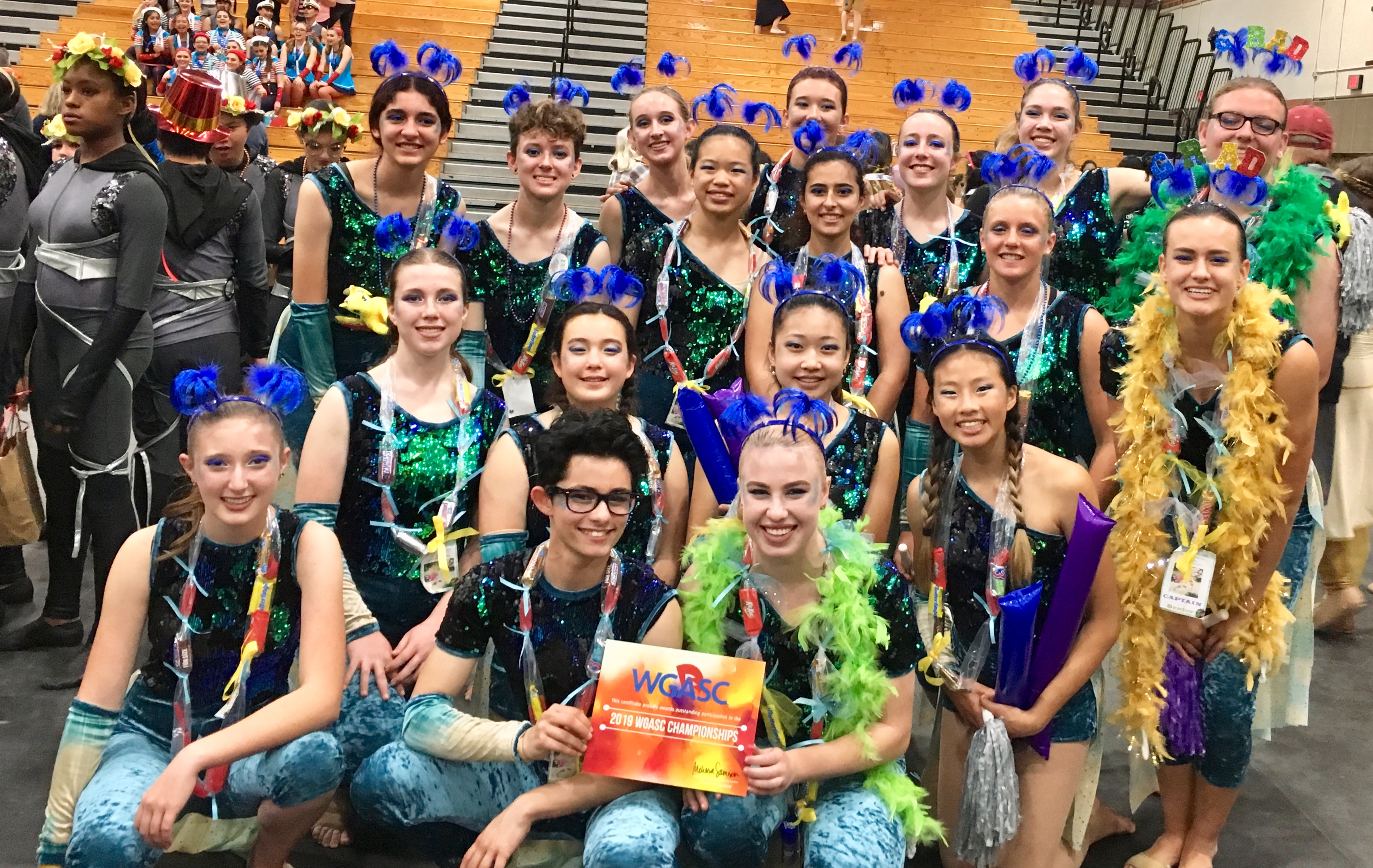 Jazz Band Judged Superior at Fullerton Jazz Festival
The MCHS Jazz 1 band performed at the historic 46th Annual Fullerton Jazz Festival, So Cal's longest running and most prestigious High School Jazz Festival. They earned a Unanimous Superior rating from the adjudicators, placing them in the top 5 of the intensely competitive Advanced Division. We would also like to congratulate the individuals awarded as Outstanding Musicians by the adjudicators: Jesse Eads, Daniel Dale, Joseph Mejia and Henry Stanton!
Winterguard Final Competition Caps a Great Season!
Winterguard had an amazing run, performing their show "the ancient pond of koi and crane" at the WGASC championships in Huntington Beach this weekend. The invitation-only event includes the best Winterguard teams from across Southern California. Mira Costa, lead by Captains Sara Solis and Ellery Spiker, placed 4th overall. Graduating Seniors Katie Singiser and Sara Solis were also recognized.
Indoor Drumline goes to the Semi-finals
Mira Costa's talented Indoor Drumline finished in 3rd place in the Open Division at the recent American Drumline Semi-Finals competition at Colony High School, Ontario, CA. They had a great show and improved their score by over 10 points from the previous competition.
Finals are on April 27th at the Felix Events Center at Azusa Pacific University.