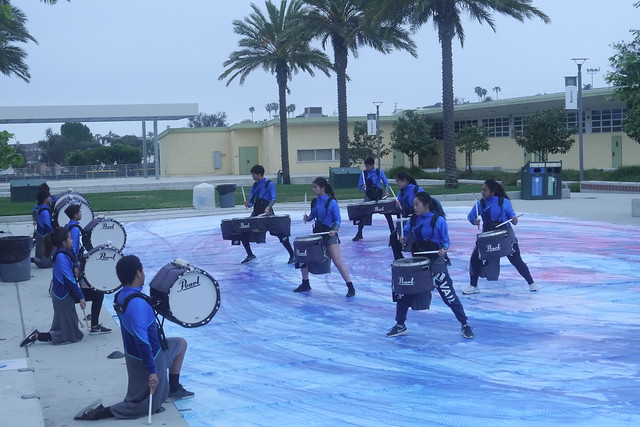 Indoor DrumLine places 3rd in Championships
Our talented Indoor DrumLine traveled to Azusa Pacific University for the Championships, placing 3rd in their division. We're very proud of their dedication and hard work this season. Well done!
Band Musicians in Pit Orchestra for Musical "The Drowsy Chaperone"
You can't have a musical without music and we're pleased that so many of our band students are providing the accompaniment in the pit orchestra for the Drama/Tech Dept.'s terrific show "The Drowsy Chaperone", now playing through next weekend. Director Mark McCormick has assembled a terrific ensemble that will knock your socks off. Get your tickets today!