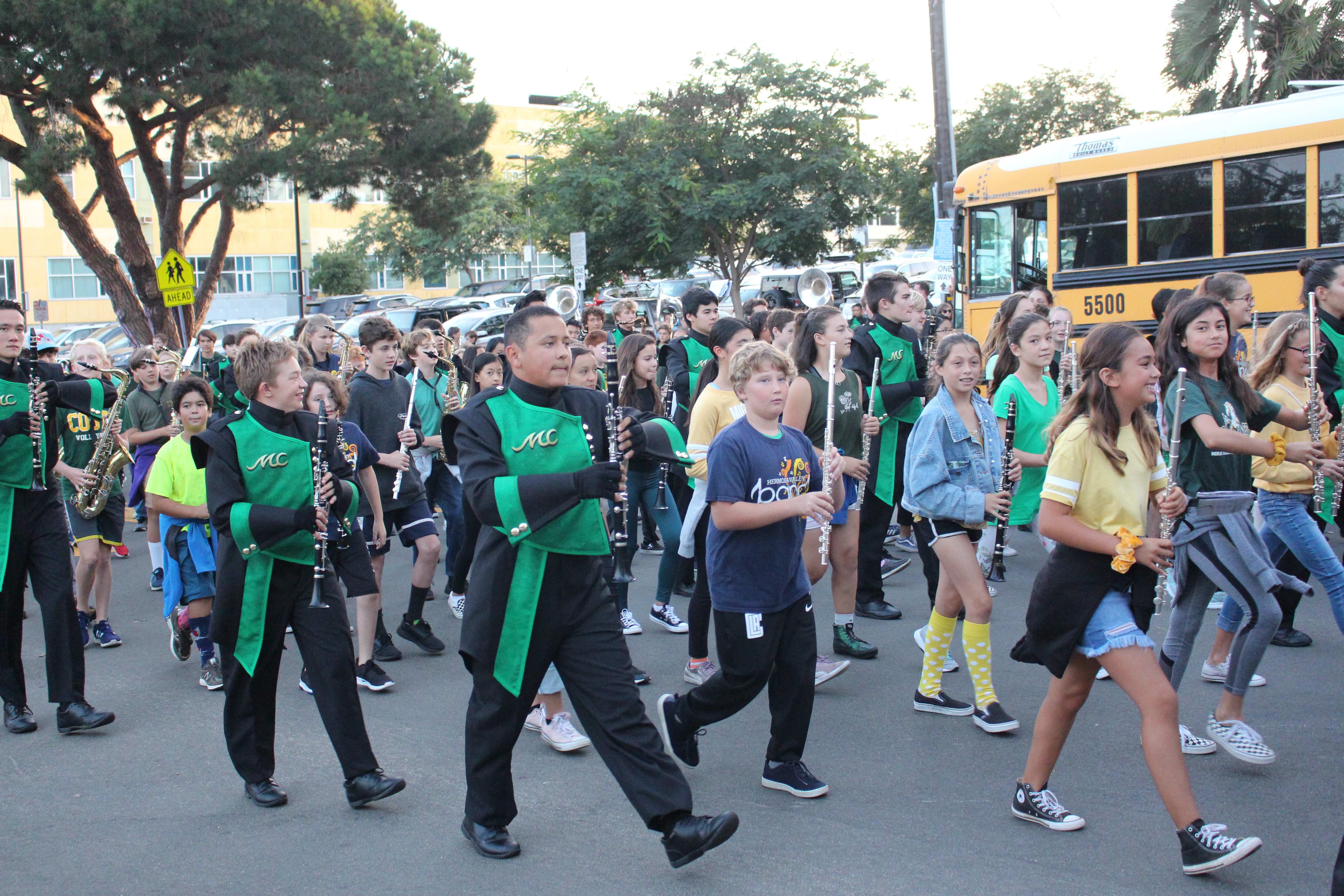 The Costa Marching Band has been hard at work perfecting their show, "Dream On".   They performed at halftime at the last two Costa home games with a lot of cheers and applause!  At last game Costa also hosted local middle schoolers from Hermosa and MBMS.  It was great fun for all!
Their first competition is Saturday, October 12 at Ayala High School in Chino Hills.   On November 9th, they will be performing locally at El Camino College.  They are also hosting the show along with Western Band Association.
So come out and watch some great marching bands compete!