Shout out to Costa graduate, Mandy McKeegan, for a standout performance on the UC Davis Women's Soccer team!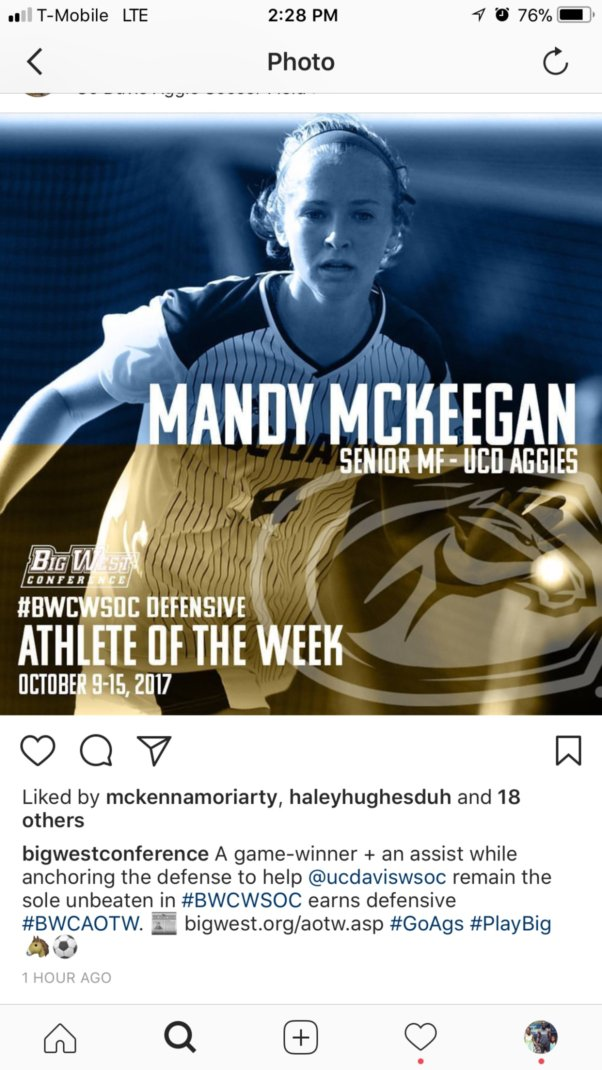 Senior Mandy McKeegan has had an amazing year playing soccer for the UC Davis Aggies! She scored an "NCAA Top 10 Goal" against USC (click here for video).  She scored the Golden Goal victory against San Francisco (click here for article/video), and she scored the game winning goal against UC Irvine on October 12th. As a result of her outstanding performance, she was named NCAA Big West Conference Athlete of the Week (click here for article).
UC Davis is currently in 3rd place in the Big West Conference with 2 games remaining.