MBX Welcomes Costa Athletes with New Turf in Waller Stadium!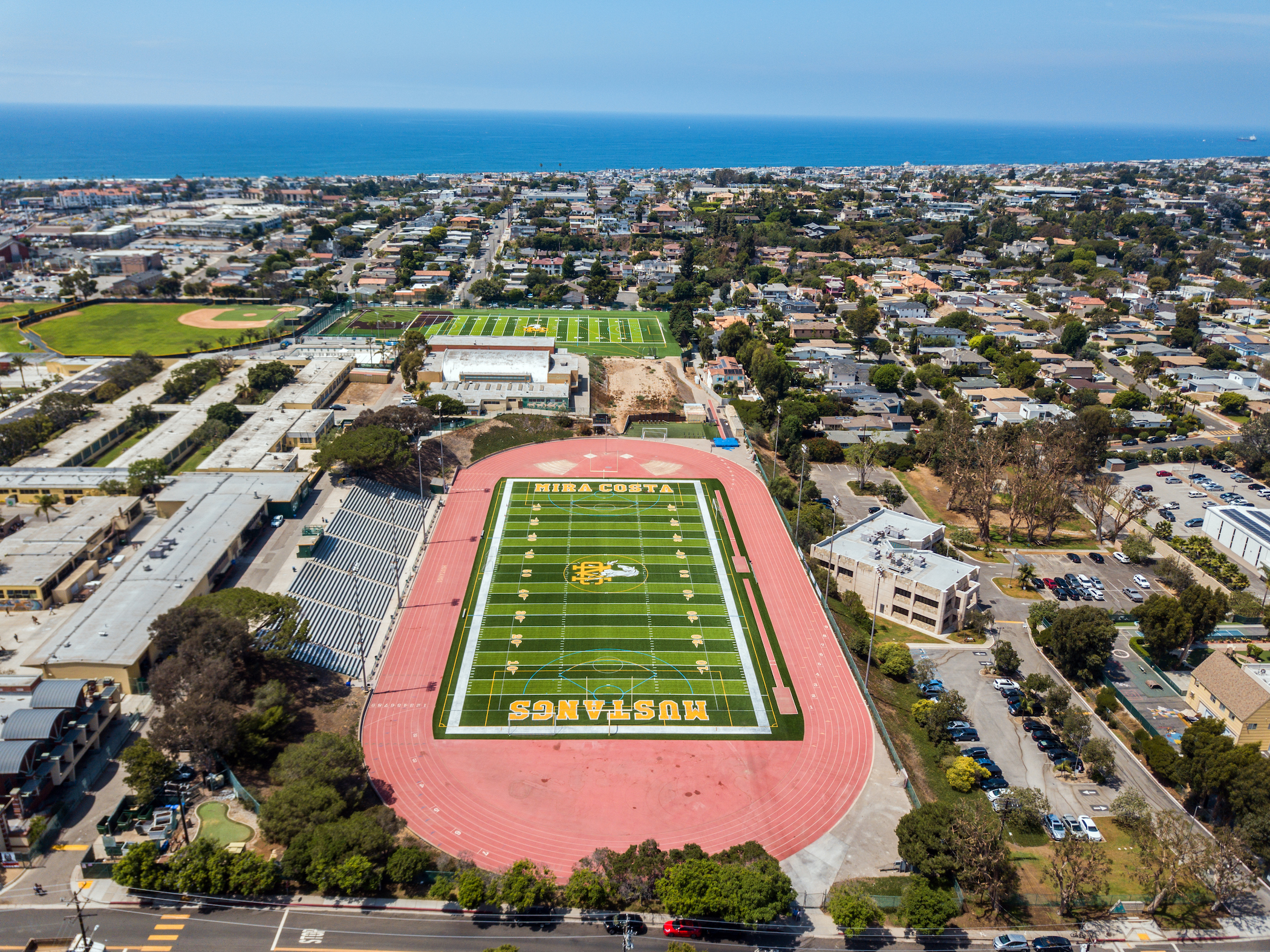 Mira Costa football opened their 2018 season on brand new turf on Cooper Field in Waller Stadium. MBX is pleased to fund this $600K+ project, our second large turf project in 2 years. Just a year ago, MBX donated $2.1M to install West Field, off Meadows Blvd. Additionally, last year, Costa Baseball, funded infield turf installation in Carl Osterhaus Field. Together, these projects have greatly improved the playing surfaces for field sports at Mira Costa.
MBX thanks our construction manager, Johnnie Morgan from Coastline Construction Management (and former football booster president) and our contractor Asphalt Fabric & Engineering for working hard to complete the Cooper Field installation this August in just five weeks!
In addition to the beautiful new turf, Waller Stadium, is glowing green & gold, with new Mira Costa banners, bringing Costa colors, the mustang logo, and showcased photos of Costa athletes to the fences around the stadium. Thank you very much to Costa football, rugby, cheer, dance, boys and girls lacrosse, boys and girls soccer, track & field, and cross country for funding this project and to MCXC Coach Jeff Atkinson for the conception. Visiting teams will have no doubt whose turf they are on when playing in Waller Stadium!
And finally, a big thank you to Costa Girls Soccer for their generous donation of two new sets of bleachers on the West Field. Many spectators will be thankful for the added seating!