Costa recognizes 12 Senior Athletes on College Signing Day!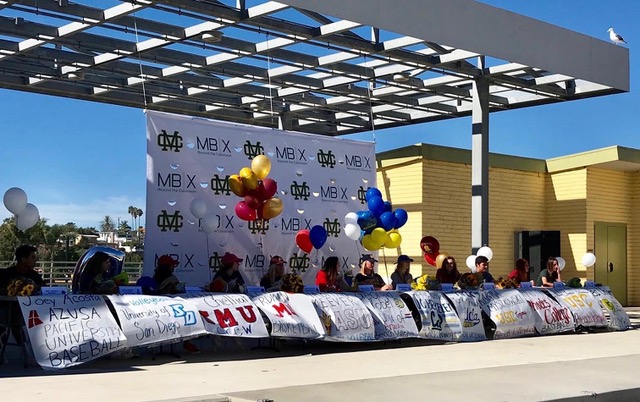 On National Signing Day, 12 Costa athletes that are planning to play a sport at the Collegiate lever were honored.  The athletes will be playing a variety of sports which include girls volleyball, girls beach volleyball, baseball, rowing, and girls basketball.
Congratulations to these student athletes who signed their NCAA letters of intent!
These universities are very lucky to get our Mustangs next year!
Joey Acosta, baseball at Azusa Pacific University
Kelli Barry, volleyball at University of San Diego,
Gabby Chelliah, rowing at Southern Methodist University
Haley Herdman, basketball at Loyola Marymount University
Tabitha Keever, beach volleyball at Arizona State University
Georgia Kobel, beach volleyball at University of Arizona,
Sophie Kuehler, rowing at UC Berkeley,
Piper Monk-Heidrich, beach volleyball at UCLA,
Karina Myszkowski, beach volleyball at USC,
Chris Penna, baseball at Rhodes College,
Lily Snyder, beach volleyball at USC,
Lea Ungar, indoor/beach volleyball at Cal Poly SLO.
Congratulations!