Congratulations to Costa students recognized on National Signing Day!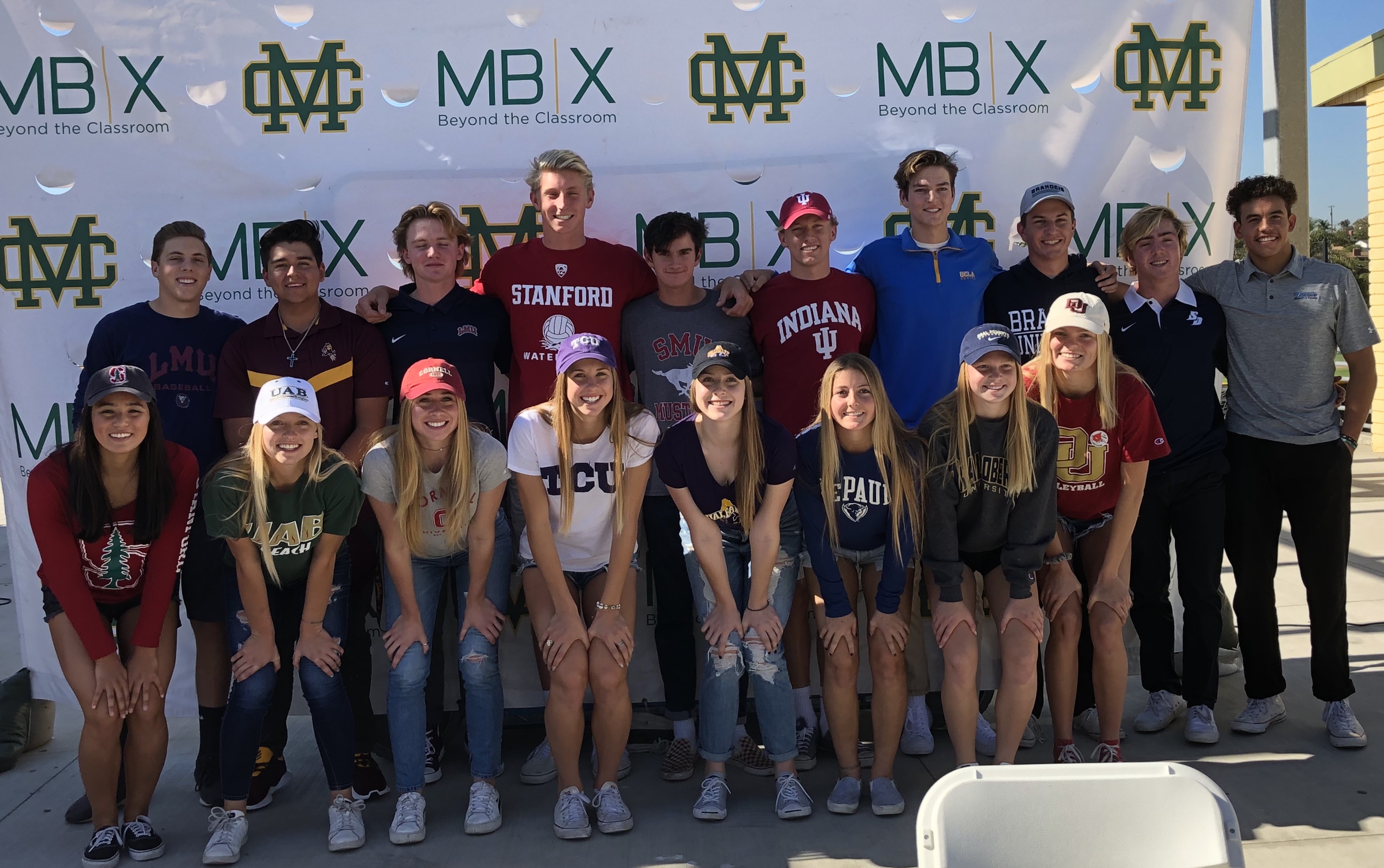 On National Signing Day, 16 Costa athletes that are planning to play a sport at the Collegiate lever were honored. The athletes will be playing a variety of sports which include girls volleyball, girls beach volleyball, baseball, swimming, boys water polo, girls soccer and tennis.
Congratulations to these student athletes who signed their NCAA letters of intent!
These universities are very lucky to get our Mustangs next year!
| | | |
| --- | --- | --- |
| Merrick Baldo | Baseball | Loyola Marymount University |
| Christian Kai Bathurst | Swimming | Indiana University |
| Christian Bodlovich | Baseball | Arizona State University |
| Alexandra Crisera | Swimming | Stanford University |
| Dylan Dennis | Baseball | Loyola Marymount University |
| Memphis Glasgow | Girls Volleyball | University of Denver |
| Troy Gleason | Boys Water Polo | Stanford University |
| Kolbee Hale | Girls Soccer | DePaul University |
| Riley Hazelrigg | Girls Volleyball | Cornell University |
| Michaela Johnson | Girls Soccer | Oral Roberts University |
| Jared Karros | Baseball | UCLA |
| Robbie Knowles | Baseball | University of San Diego |
| Chase Meidroth | Baseball | University of San Diego |
| Jakob Newman | Baseball | Brandeis University |
| Audrey Scott | Girls Beach Volleyball | University of Alabama |
| Rochelle Scott | Girls Beach Volleyball | Texas Christian University |
| Kyle Sillman | Boys Tennis | Southern Methodist University |
| Malea Stanton | Girls Volleyball | University of Albany |