2019 Jeff Goodrich Parents' Soccer Classic is an enormous success!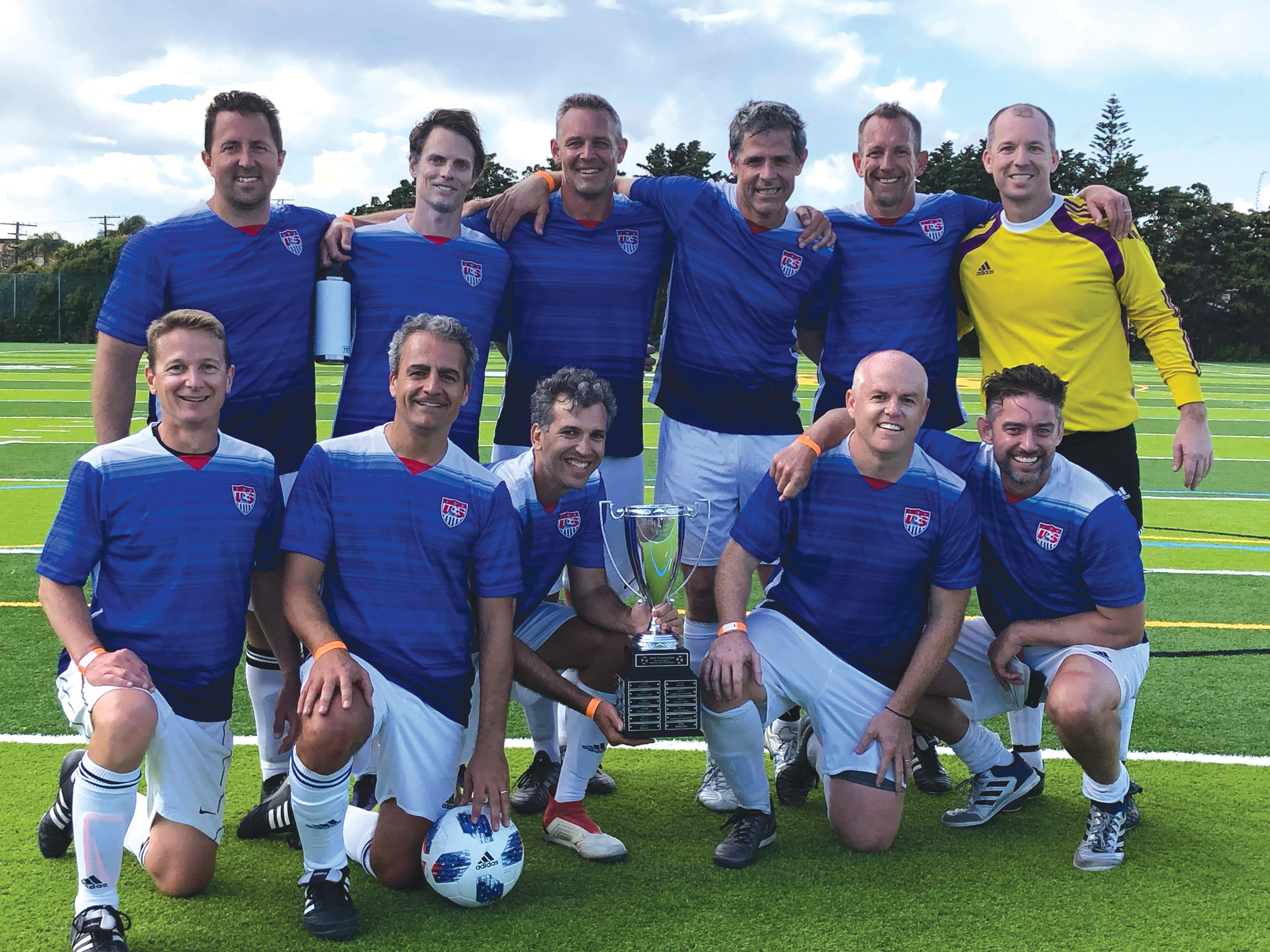 The 2019 Jeff Goodrich Parents' Soccer Classic was a enormous success!  There were 12 teams who played in 4 three team brackets (including a recreational B team bracket) with over 120 players total. Many sponsors were out there including the event's Marquee Sponsor Sand & Surf Soccer Club who has partnered with the tournament for the past 2 years, tournament t-shirts were produced by Legends, lunch was served by Villegas Tacos and water was donated by OXIGEN. It is estimated the tournament will have brought in around $55,000 with the funds earmarked for athletic programs within the Manhattan and Hermosa Beach School Districts.
The quality of play on the field keeps getting better every year. Many teams had chances to make a run and after Pacific beat Meadows, and Robinson beat MBMC/MCHS in the semi-finals, Pacific Elementary beat Robinson Elementary in the final 2-0. Everyone enjoyed the post-tournament festivities at Grunions (another tournament sponsor).
Thanks to the MBX Foundation for their support and all they contribute to athletics and academics in our school district.