Here's a huge shout-out to Wrestling Coach Jimmy Chaney and assistant coaches!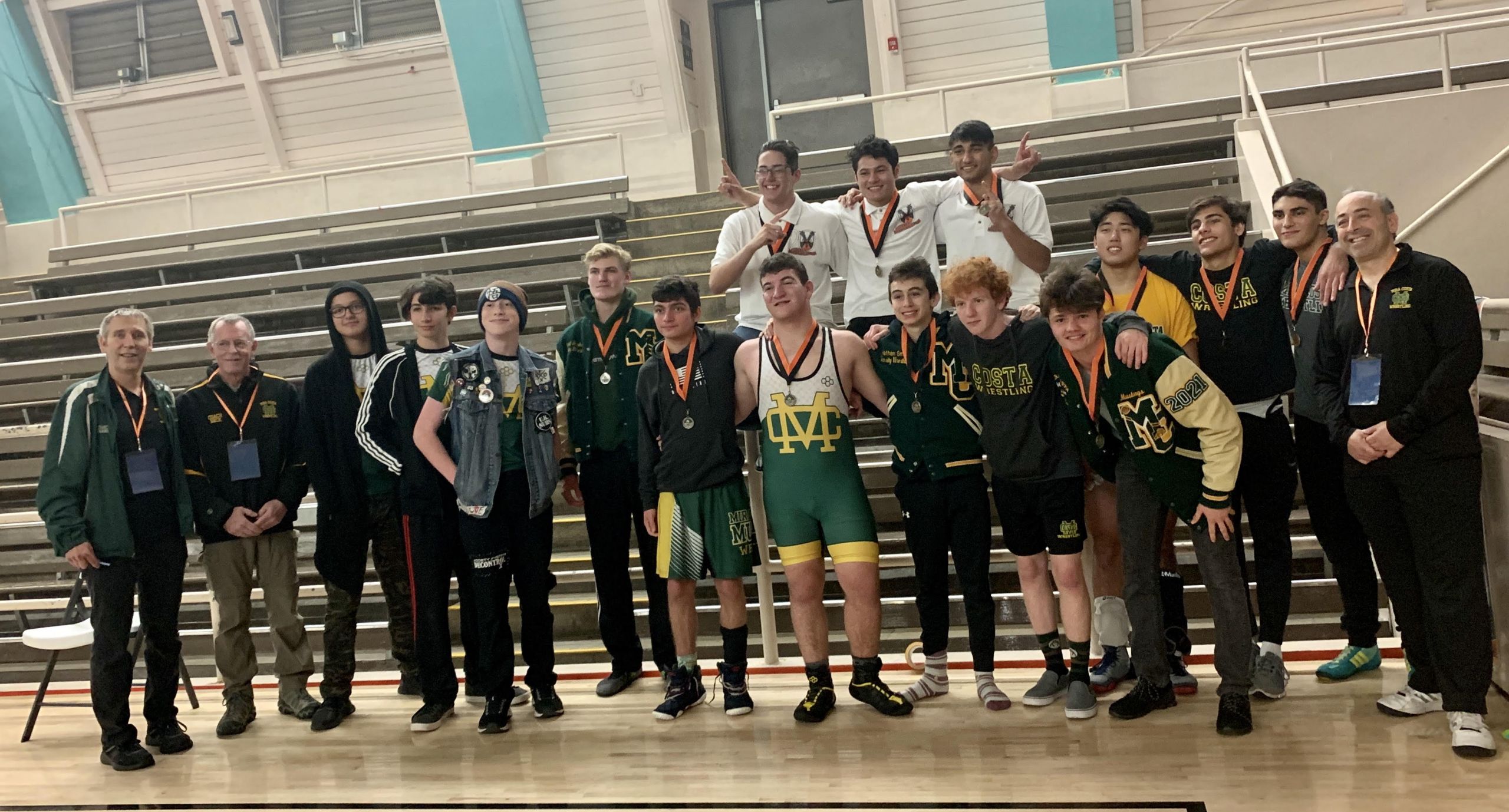 Here's a huge shout-out to Coach Jimmy Chaney, for all he has done for the Costa Wrestling Teams over the years.  It hasn't been easy all the time, especially these past two seasons without a wrestling gym for the teams to work out in. Despite the hurdles, you successfully recruited and trained a small, but committed group of Frosh/Soph wrestlers; kept the girls team going strong, with 3 wrestlers advancing to CIF; and ended our Varsity boys' season with all 11 wrestlers qualifying and competing at CIF! Fortunately for the team, 5 of the 13 CIF Qualifers will be back next season to compete again!
This season is one both wrestlers and parents won't forget.  It is hard to think about your "retirement" after the 2020-21 season, but we are certain that you will leave the Costa wrestlers in good hands with a TBD Coach.
We'd also like to show our appreciation for our assistant coaches, who work for the love of the sport: Chris Gordon, Keith Beck, Kenny Johnson and Marc Krigsman.  As they say, "it takes a village"; and you never let us down!