Costa Girls Wrestling takes 1st place at San Pedro HS tournament!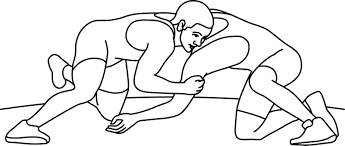 On Thursday, December 5th, the Varsity Girls went to a six-way tournament at San Pedro High School.
Costa finished 1st Place as a team!
This was a significant milestone for Costa to beat Warren, who beat them 2 years ago, and then last year Costa tied them.  They are consistently a tough team to compete with.
Mira Costa 48 – Warren 36
Mira Costa 60 – San Pedro/Peninsula 24 (Costa allowed them to combine their team so there weren't so many forfeits)
Mira Costa 60 – Warren B/Banning B (Costa allowed them to combine their extras on a team since Canoga Park didn't show)
Warren defeated West Torrance and Banning A, the other two teams there.
Individual Champions
Haley Barton (Jr) – 101 lbs
Sara Burge (So) – 106 lbs
Cali Sheldon (Sr) – 121 lbs
Lily Ryan (Jr) – 133 lbs
Fiona Thomas (Sr) – 160 lbs
Catalina Sullivan (Fr) – 170 lbs