Boys Wrestling takes 1st place!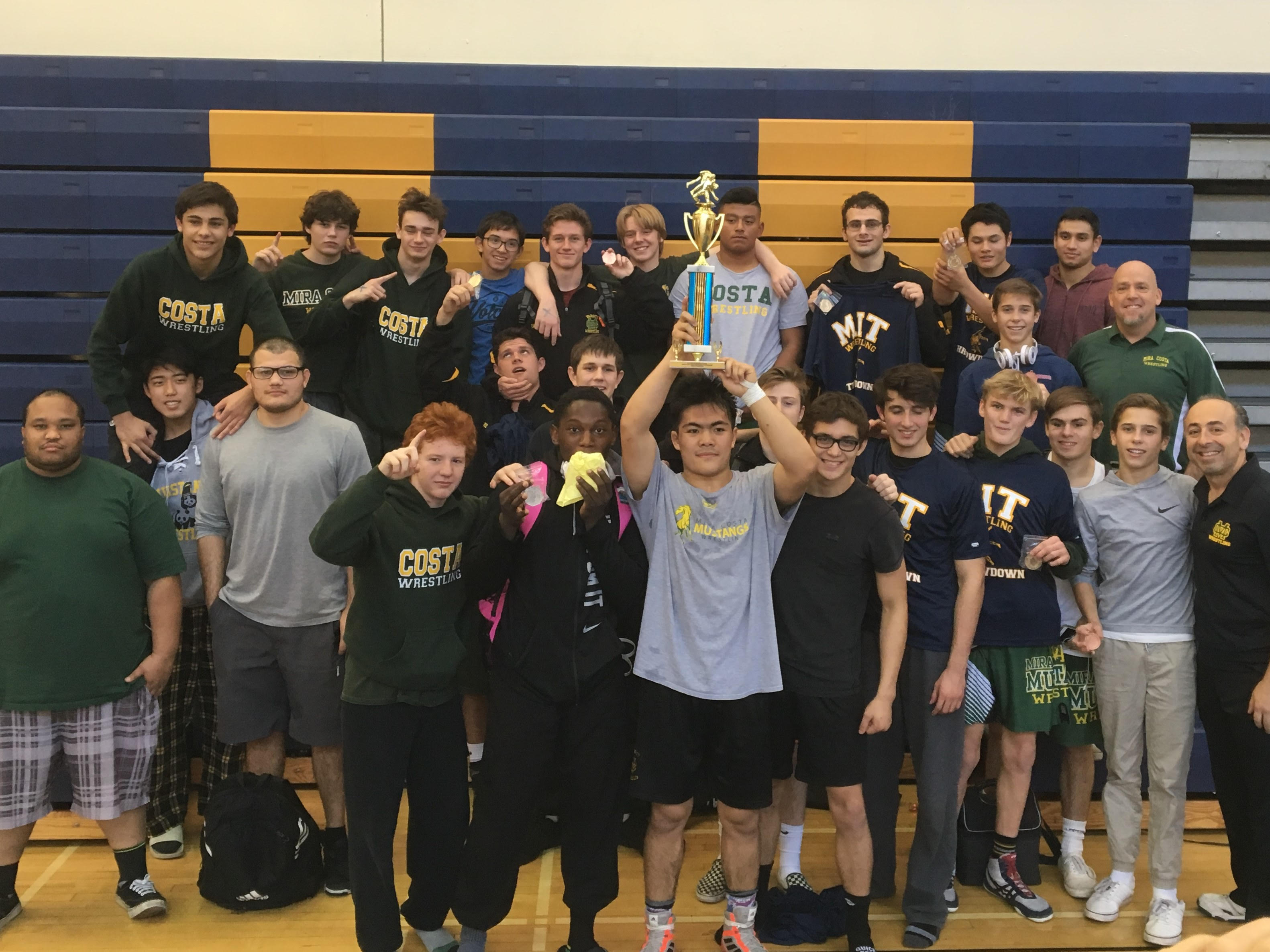 Our Boys team is currently ranked # 1 in our CIF duals division.
The Varsity Boys wrestled at Millikan High School. There were 12 schools there and we finished 1st Place!!!
Millikan has a Gold Division and a Blue Division:
The Gold Division is stacked with CIF level wrestlers and the Costa wrestling team did fantastic.
Jacob Gordon (Jr) – 138 lbs – 1st Place
Daniel Beneflah (Sr) – 152 lbs – 1st Place
Jamie Krigsman (Sr) – 182 lbs – 1st Place
Bobby Millea (Jr) – 195 lbs – 1st Place
Alde Nguyen (So) – 113 lbs – 2nd Place
Joseph Smith (Sr) – 182 lbs – 2nd Place
Carter Buckley (Fr) – 106 lbs – 3rd Place
Tyler Gordon (Jr) – 145 lbs – 3rd Place
Hanul Kim (Sr) – 170 lbs – 3rd Place
In the Blue Division, the following wrestlers placed:
Reid Inskeep (So) – 132 lbs – 1st place
Greg Sevaston (So) – 145 lbs – 1st Place
Owen Buckley (Fr) – 106 lbs – 3rd Place