Boys Wrestling Team is Bay League Champions!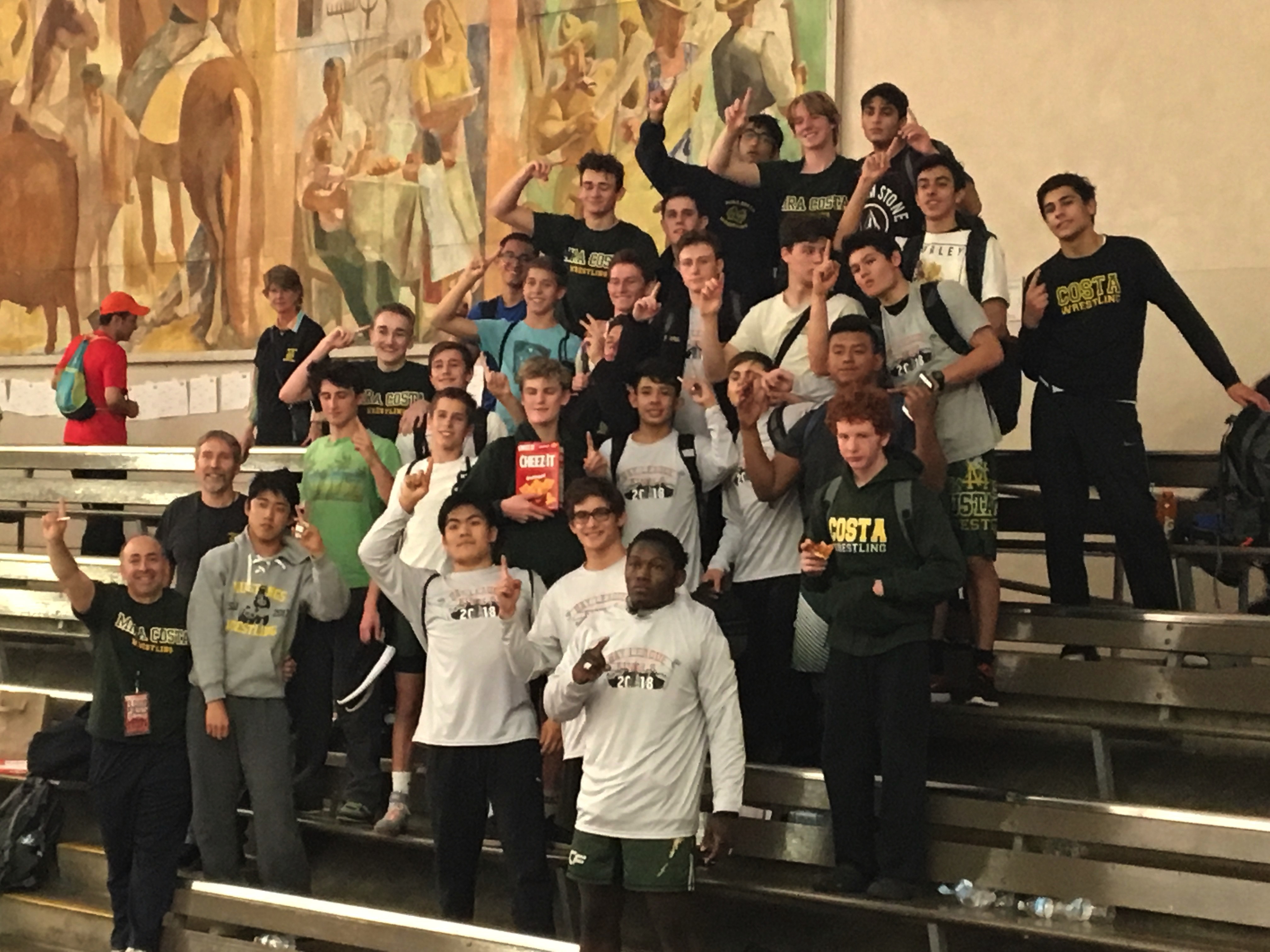 The wrestling team finished on top with another successful season. Once again, the boys ended as Bay League Champions, completing their season undefeated in all of their duals against every other team.
The boys finished strong in their CIF Duals at Redondo High School, falling just short of taking the title again. They placed as CIF Champion Runner-up, coming in just behind Valencia with a score of 42-36. Though we wanted nothing less than to win the Championship, the team made it to the finals 4 years in a row, winning the championship title twice, and placing as Runner-Up twice.
The boys will be heading to CIF Individuals in Temecula.
The following wrestlers qualified to compete at CIF:
Alde Nguyen (So) – 106 lbs – League Champ
Jacob Gordon (Jr) – 132 lbs – League Champ
Tyler Gordon (Jr) – 138 lbs – League Champ
Will Curtis (Sr) – 145 lbs – League Champ
Hanul Kim (Sr) – 170 lbs – League Champ
Jamie Krigsman (Sr) – 182 lbs – League Champ
Joseph Smith (Sr) – 195 lbs – League Champ
Daniel Beneflah (Sr) – 152 lbs – 2nd Place
Francisco Gorostieta (Jr) – HWT – 2nd Place
Mitchell Halverson (Sr) – 126 lbs – 3rd Place
Ryan Kumpis (Sr) – 160 lbs – 3rd Place
Bobby Millea (Jr) – 220 lbs – 3rd Place