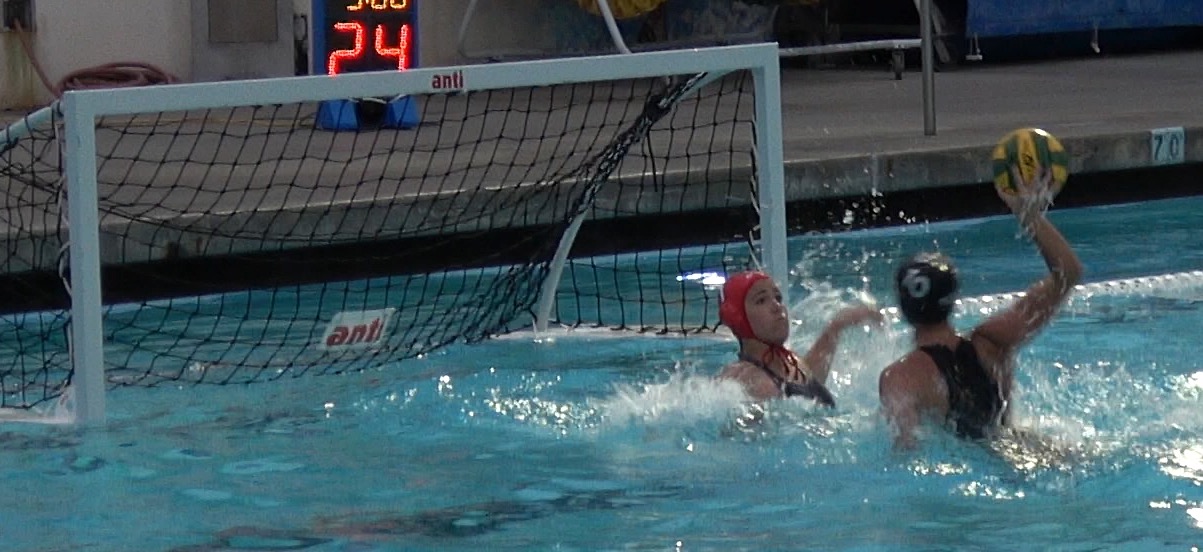 Girls Water Polo started their season last week with a game vs the Santiago Sharks. Mira Costa took an early lead, but the Sharks fought back in the second quarter. The Costa ladies staged a comeback in the 3rd quarter, including this breakaway goal by Leigh Lyter. However, the Sharks held on to eventually win the game. JV won their game vs the Sharks.
Over the weekend, JV played the Laguna Beach tournament and FS played a novice tournament at Mira Costa. Each team won 1 and lost 2 games.
Upcoming: Varsity plays the Villa Park tournament Thursday-Saturday.