Girls Water Polo announces 3 Team Captains!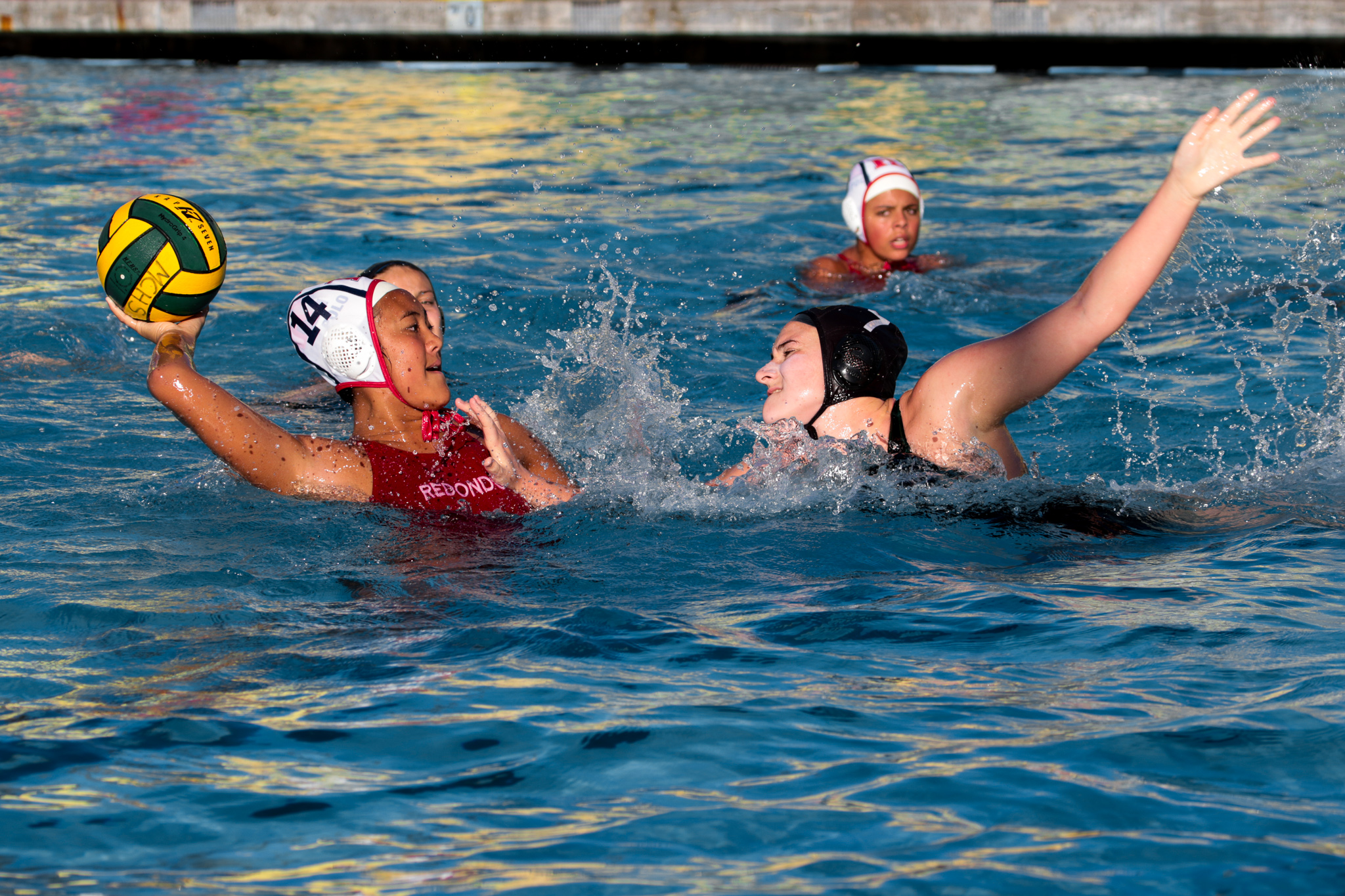 MCHS Girls Water Polo is excited and anxious to start practicing this year, the team currently has 70 girls signed up to play. The girls will be sharing their season with the boy's team.  The latest news is Coach Reichardt's announcement of 3 captains that will be leading the team this year.  They are Emma May, Maiken Pardon and Elizabeth Terry.
A little bit of background on these 3 captains: they have all played on the Varsity team since their freshman year. All 3 girls played water polo at the platinum level at Junior Olympics multiple years and are currently being recruited by various colleges to continue to play the sport. These girls are certified pool lifeguards, former LA County junior guards, MCHS Varsity swim team members, and scholar athletes.  Maiken has participated in LA County's Surf Racing Team and represented the US in South Africa last year as participant on the US junior lifeguard team.  She has also just qualified as a water polo referee.  Elizabeth worked as an ocean lifeguard for Huntington Beach City this summer. Emma loves going to the beach and working out at the gym (she was planning on pool lifeguarding until COVID-19).