Costa Girls Water Polo remains undefeated as 2022 Bay League Champions!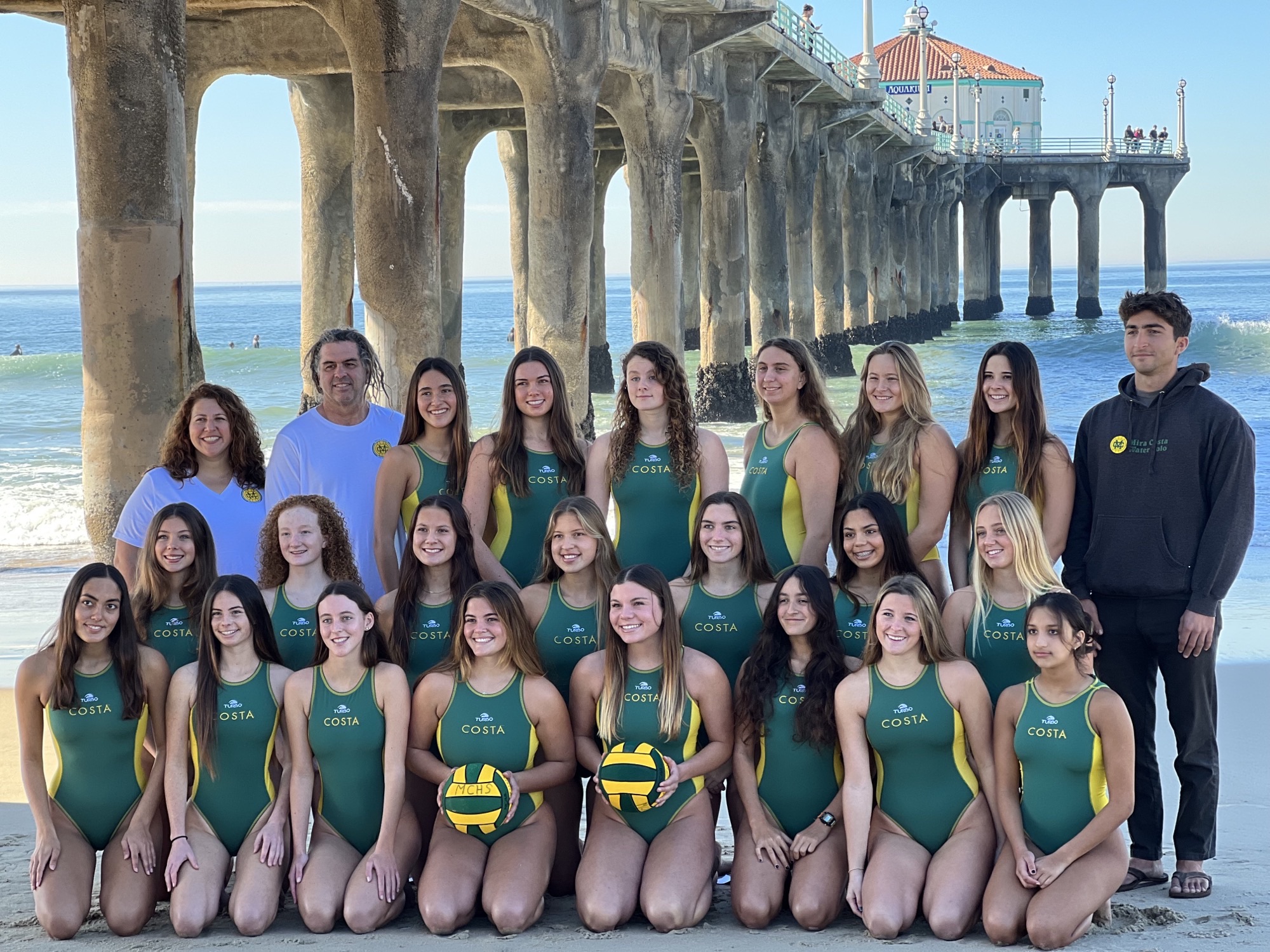 The Costa Girls Water Polo program had a demanding schedule as the Division 1 Varsity team came into the Bay League Carousel tournament on Tuesday 2/1 undefeated 6-0.  Bailey Tibbetts, the veteran Senior Goalie, had one of her best games fiercely preventing the opponents from scoring.  The team played aggressive defense, beating Peninsula with the final score of 12-6, with 8 goals for Julia Almendariz.
The final game against Santa Monica on Thursday 2/3 was a nail biter right to the end. Tibbetts finished with 18 saves the entire game.  It was a defensive battle between the two teams with Costa missing multiple goal attempts, including four penalty shots, trailing Santa Monica 5-3 after the third quarter.  It was a barn burner and the Varsity ladies were on fire in the last quarter with Gwendolyn Pidd scoring off a rebound then a penalty shot, tying up the game at 6-6. With 22 seconds left, Pidd scored on an assist from Bella Fasano to tie up the game at 7-7.  With the close score and the crowd on their feet, Santa Monica missed a goal, sending the game into over time.  After a scoreless first three minutes in overtime, Costa broke through on Bella Blackman's go-ahead goal from point-bank range at the 1:57 mark, making it her second goal of the game then she forced a turnover in OT.  Gwendolyn Pidd scored another goal, securing the win 9-8.  Costa Girls Water Polo remains undefeated as 2022 Bay League Champions!
https://www.pe.com/2022/01/10/cif-ss-girls-water-polo-polls-jan-10/amp/