Costa Boys Volleyball Undefeated in League Play!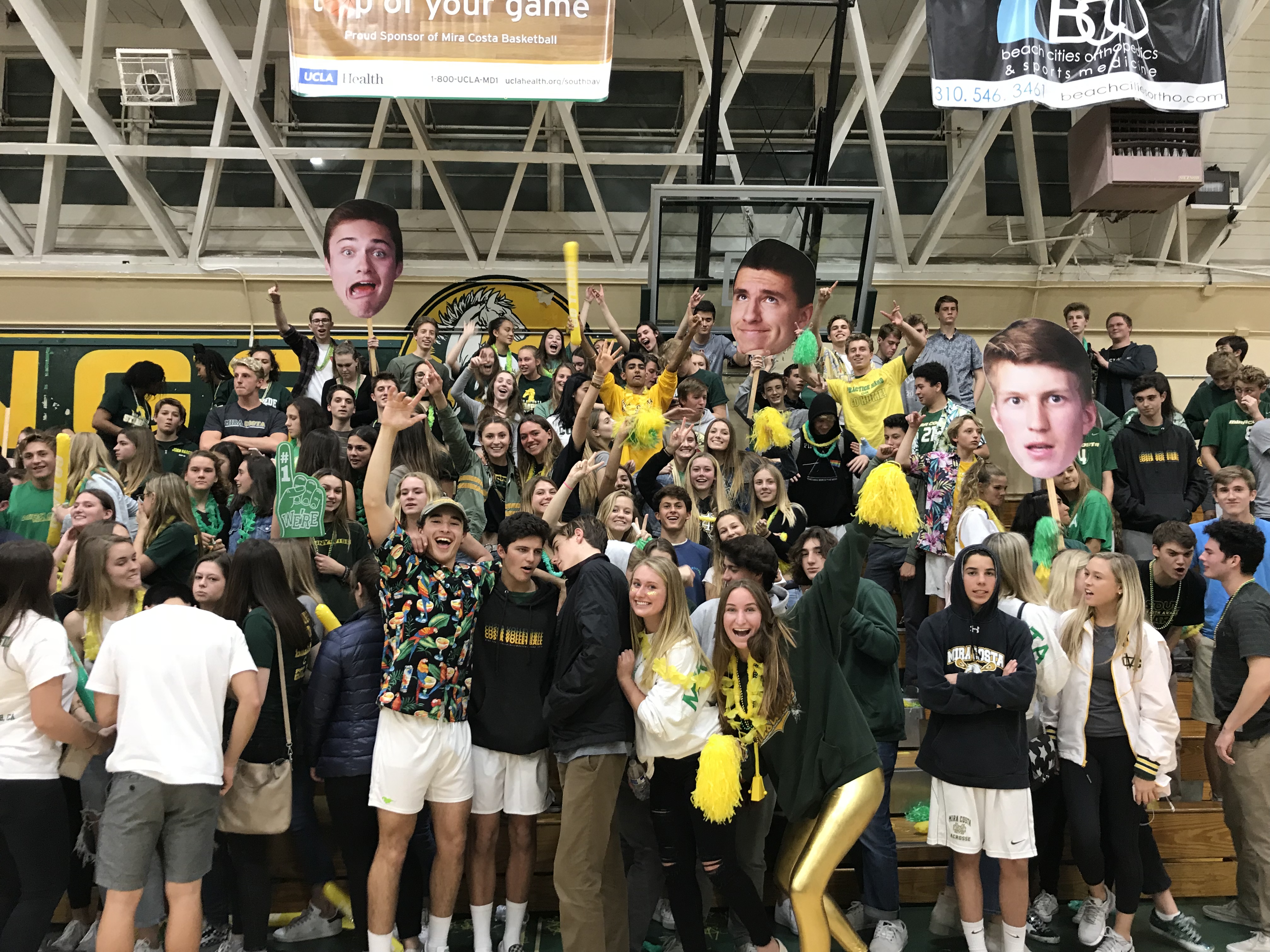 Mira Costa boys volleyball faced Peninsula High School and Redondo last week. All three Costa teams swept Pen and Redondo in straight sets.
The big match of the week was Varsity's re-match against Redondo. Costa lost to Redondo in the Best of the West tournament just two weeks ago and was ready to avenge that loss. Costa fans filled the gym to help cheer the team on.
In the opening set, Costa built the lead on serving runs by sophomore setter Jack Walmer and senior outside hitter Max Cajuste. Costa had great efficiency in passing – much better than when they played Redondo in Best of the West according to Head Coach Avery Drost—with Cajuste leading in passing efficiency. The offense through the middle was very strong, with senior middle Xander Wee Vriesman hitting a high percentage. Costa went on to win the first set 25 to 20.
The second set was close when Redondo went on a four-point run to go up 18 to 14. After a time out, Costa sided out and started chipping away at that lead and finally caught them at 24 all. It was back and forth until Cajuste put the game away with a kill out of the back row. Junior libero Lauch Farris, who led the team in digs, had a key dig in the final rally that led to the winning point in the second set when the score was 28 to 27.  Costa won 29 to 27.
Senior outside hitter Dane Johnson played efficiently in the third set, using the whole court really well, including the sharp angle and the deep line. Senior opposite Bobby Barkley had a key play where he saved a ball that was heading out of bounds into the stands and then came back with a block in the same play, which led to a huge point for Costa. Costa won the third set 25-20.
Sophomore Luke Snyder, junior Thomas Kretschmer, and sophomore Sam Collins came in to contribute to the win as well.
Costa is 3-0 in league play at all levels. The teams face Palos Verdes at PV on Tuesday.
Mark your calendar for Friday 4/13, when Costa faces Loyola at LMU! A Costa tradition not to be missed!