Costa Track & Field Freshman qualifies for State meet and Team celebrates season!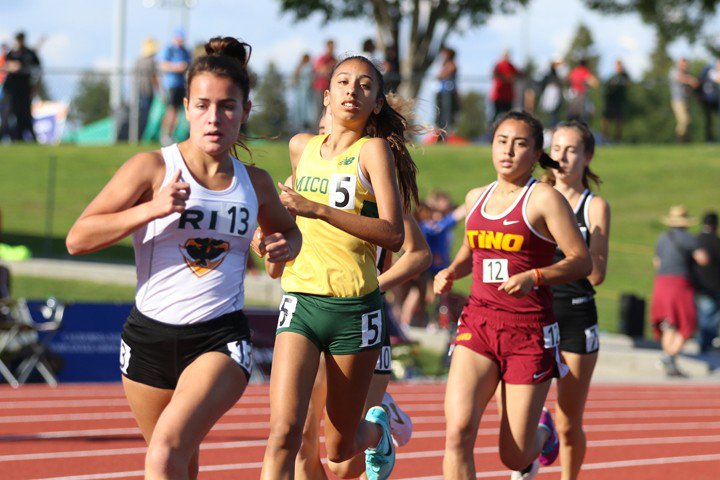 The 2018-19 Track & Field Season has drawn to an end.  Mira Costa was thrilled to have one athlete, Freshman Dalia Frias, make it to State this year!  The team looks forward to her next 3 seasons as a Mustang!
Coach Renee said " Dalia put in the kind of gutsy performance we have come to expect from her in her heat at the state meet. She ran a 4:56 mile, which earned her 6th in her heat. The 5 top finishers in her heat advanced to the finals. She was 14th overall out of 28 competitors, which is a great performance. As the only female from the South Bay to make it to the state meet, she made us all very proud."
"It was such an honor being able to make it to state, especially as a freshman. Going into this race I wanted to just go with the race and adjust from there, which became difficult as we went out faster than normal. I was able to make my way up, but it was hard because of the gap that formed early on. I am disappointed but I know that I have three exciting years to come and being there was such an experience already. "said Dalia
Thank you to all the amazing athletes who competed this season.  There were so many PR's and SR's!  A special shout out to all the Seniors who now take their athletic talents on to their Universities.  We wish them every success and look forward to following their achievements!!
Coach Moe said "2019 Track and Field season was another strong year for our program. Great performances by our athletes and outstanding coaching from our staff. We are developing something special here at Mira Costa!"