Track and Field sends 2 athletes to the CIF State Championships!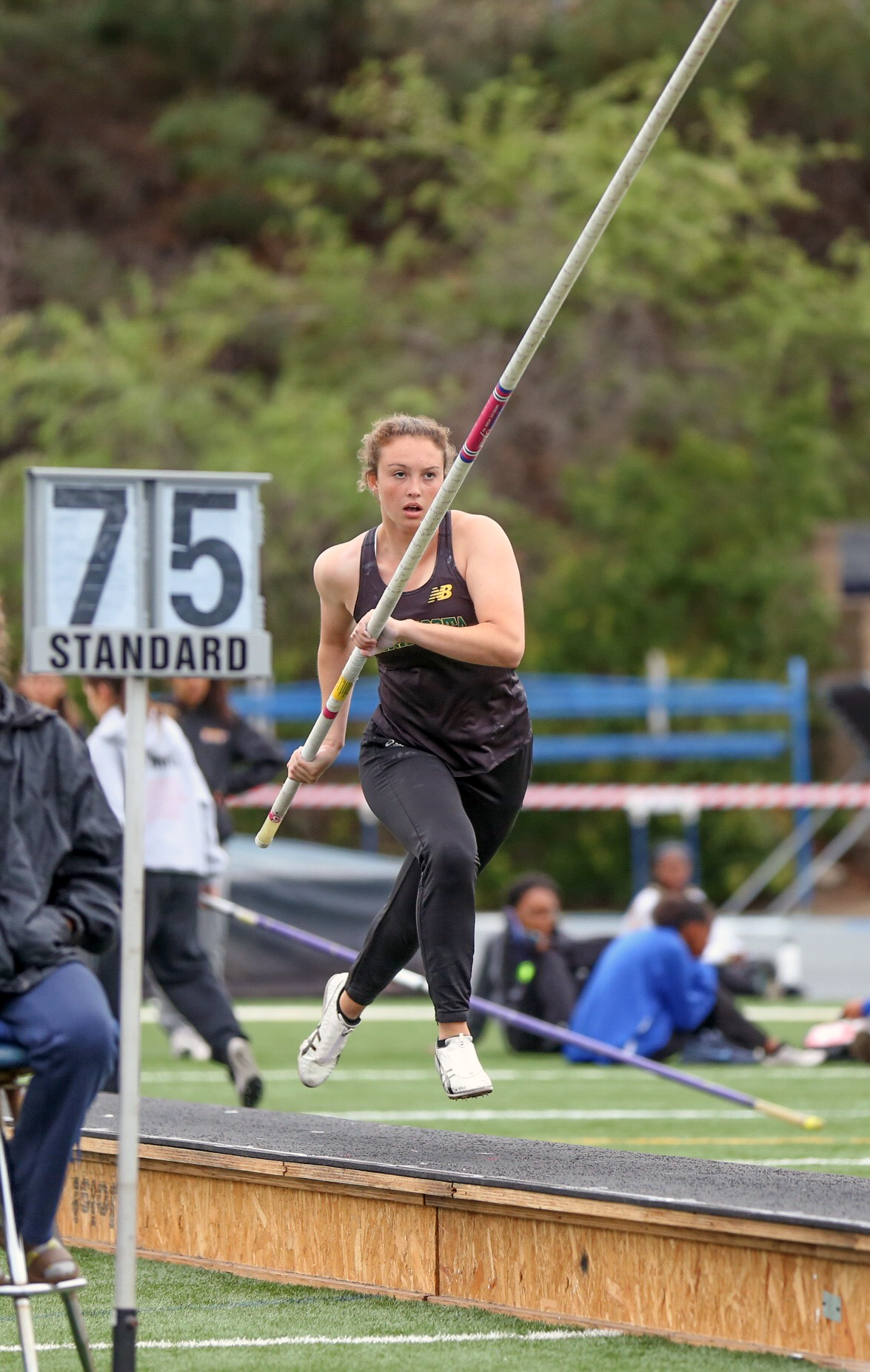 Mira Costa will be sending 2 athletes to the CIF Track & Field State Championships this year after some outstanding performances at the CIF Southern Section Masters Championships on Saturday May 26th.  Moving on to State are 3200M runner Xavier Court and Pole Vaulter Brigette Grau.
Senior Xavier Court ran the race of his life to shave almost 3 seconds off his previous PR and take the Gold medal and title of CIF masters Champion.  His time of 9:01.78 was a new Mira Costa record and he took the title from his distance coach Jeff Atkinson who set a time of 9:03.7 back in 1979.  It was a thrilling race finish with Xavier accelerating away from the pack.
Junior Brigette Grau cleared the highest Girls Pole Vault height of the meet with 12'5" but came in 2nd with 1 more attempt overall.  This is Brigette's 3rd time into CIF's and 2nd time competing at the State Meet.  She has had a consistent year with 10 jumps of 12'0" or over this season and is all set to peak at the end of the season.  Her goal is to clear 13 feet and medal at State.
Junior Andrew Sandberg and Senior Gus Oury both jumped 14'3" for 9th and 10th place to end their seasons with strong finishes.  Gus will go on to Pole Vault at Mt SAC next season and Drew will lead the boys Pole Vault into next season at Costa.
As they head into the California State Meet, one of the most competitive States in the USA, Brigette is seeded #3 of 28 girls and Xavier is seeded #1 of 29 boys.  GO MUSTANGS!