An Amazing Boys Tennis Season Comes to an End!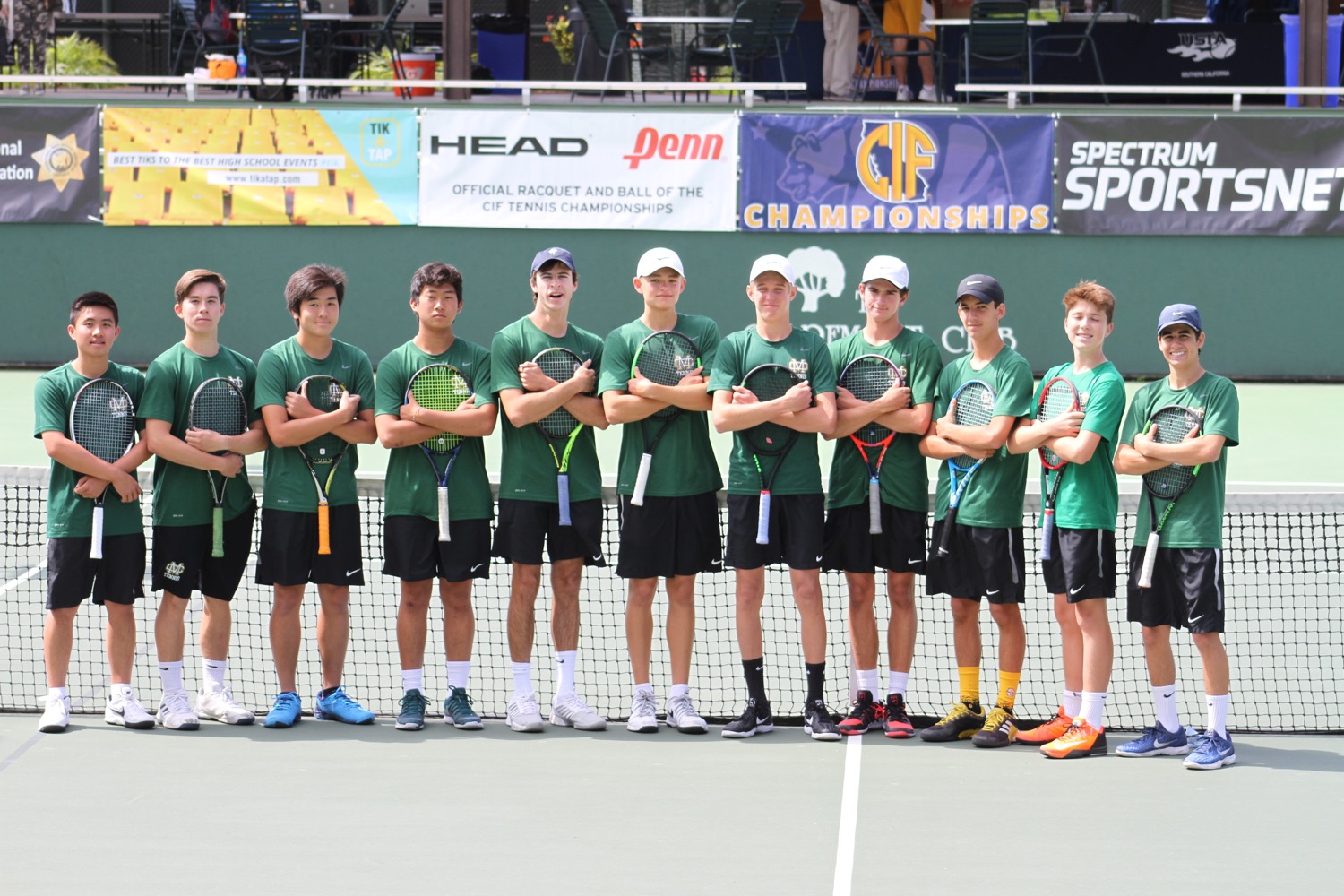 The Mira Costa Boy's Tennis season came to an end last Friday at the SoCal Regionals, finishing 3rd with a close loss to Peninsula.  Three players will continue on in CIF individuals, Evan Fortier in singles and Matthew Poh and Kyle Sillman in doubles.
Players pictured in photo (from l-r):  Matthew Poh, Ben Choromanski, Ron Mitzutani, Ethan Han, Jon Scalibrini, Evan Fortier, Tim Dzhurinskiy, Kyle Sillman, Nick Darrow, Julien Lilla, Shant Samuelian
A big thank you to everyone that helped make this a very memorable season!