Surf team competes against El Segundo and Chadwick on Wednesday, February 12!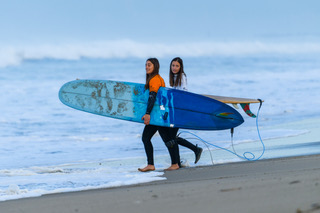 The Surf Team is still going strong!  The competition season continues this week on Wednesday Feb 12 at 26th Street in Manhattan Beach.   The surf team faces both El Segundo and Chadwick.  Please feel free to come down and support the team bright and early at 6:30AM!
They will also have State Championships coming up on March 7-8 in Dana Point.
Surf discount cards still available for purchase.  Reach out to any surf team member for more information