Costa Softball hosts successful alumni lunch!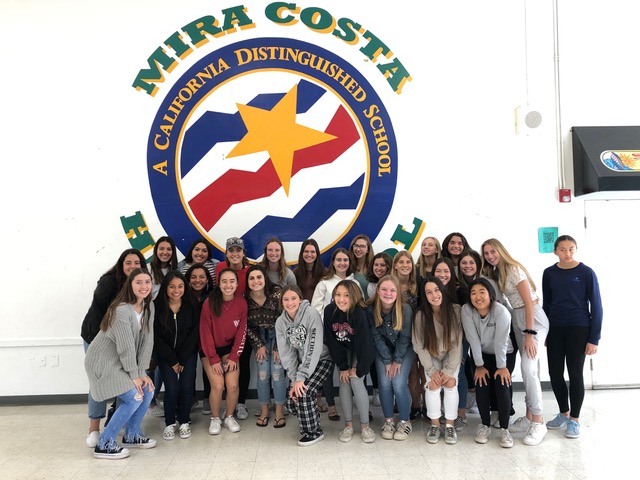 The Mustang softball team held an alumni lunch and "Secret Santa" gift exchange on the last day of school before winter break.  The team was thrilled to welcome back eight recent grads from the last few years, Serena Ponciano (NYU), Katie Gould (Washington University in St. Louis), Grace Martens (Penn), Jamie Hoffman (Babson), Elliott Estes (Houston Baptist), Emily Eudy (Santa Clara), Veronica Chaidez (El Camino) and Natasha Sciupac (UC Riverside).  The alumni shared valuable insights and advice about adjusting to college, including advice about how to balance playing softball with academics at the Division I or Division III level.
We wish our alumni players luck in their upcoming spring collegiate seasons!
The Mira Costa softball team will be hosting a skills clinic for our local Beach Softball recreation league players on Saturday, January 26 and will kick off the spring season on February 12th with a double-header at Cypress. The full season schedule can be found our team website:  Click Here.