Come cheer Boys Soccer on Wednesday, 5:00pm at Waller Stadium in first round of CIF!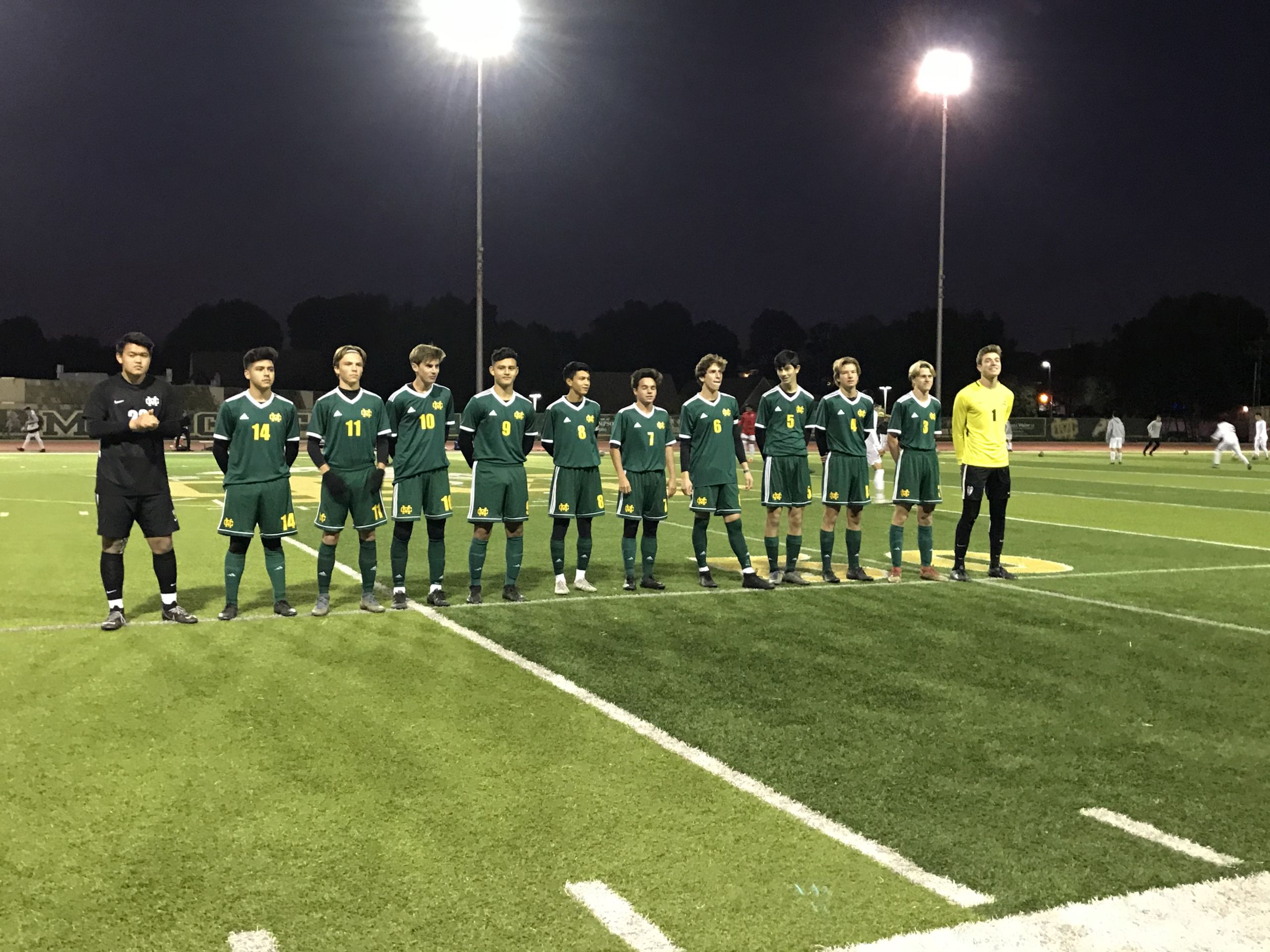 The Boys' Soccer program wrapped up regular season play last week with 2 of its 3 levels winning the Bay League championship!
Costa swept their games at Centennial on Monday, setting the teams up nicely for the final games vs Redondo at home on Wednesday. The FS and JV clinched their Bay League titles on Monday, but finished with a tie and a loss to Redondo on Wednesday, respectively. That left a blemish on their records, but they had a great season overall.
The Varsity team had to beat Redondo on "Senior Night" to win the Bay League, so the excitement was at its peak. Unfortunately, things just didn't go their way and they lost 3-2 in overtime. That result meant they finished in 2nd place behind Palos Verdes, with Redondo finishing in 3rd. The goals were scored by Dillan Argue and Benny Moglia. Goalkeepers Drew Rohm and Jared Tang split the game in goal. All 12 seniors played significant minutes and shared a memorable night as they were recognized before the game.
The graduating seniors on this team are Drew Rohm, William Stevens, Evan Coons, Kyle Chen, Alex Rieg, Macley Baim, Carson Nguyen, Anthony Lopez, Dillan Argue, James Riker, Alex Rosas-Juarez, and Jared Tang.
The Varsity team opens up the CIF Division 1 playoffs this Wednesday with a home game vs University High School (Irvine) at 5:00pm.
It would be great to have a nice crowd cheering to give the team that home field advantage.
Please come out and support Costa Boys Soccer!