The Costa Girls Rugby team had a fantastic year finishing 4th in the top division for Southern California Rugby.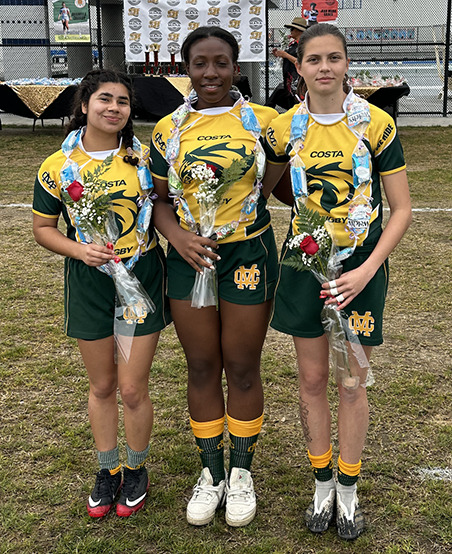 GIRLS RUGBY:
The girls were led by Seniors Bridgette Lindblad (Capt.), Dayana Horta-Ramirez and Zariah Honeycutt.
The Girls next matches will be in Italy as they will travel to Rome, Florence and Padua.
The program is on the rise as we have a very skilled group of underclassman looking to take Girls Rugby to the next level!
BOYS RUGBY:
Costa Ruggers Beat Servite 23-19! The Costa Rugby Team took a big step forward as they defeated a very large and physical side from Servite. Led by Seniors Nick Signorelli, Will Widmer, Owen Razon, Garret Brown and Ben Nicholson. The victory brings their record to 3-4 heading into Senior Day (2/18/23) at 1:00 pm vs. Mission Bay at Mira Costa.
Following the season, there will be 3 International Test matches in Italy as part of their annual trip abroad.