Costa Ruggers Open Up 2018/19 Campaign!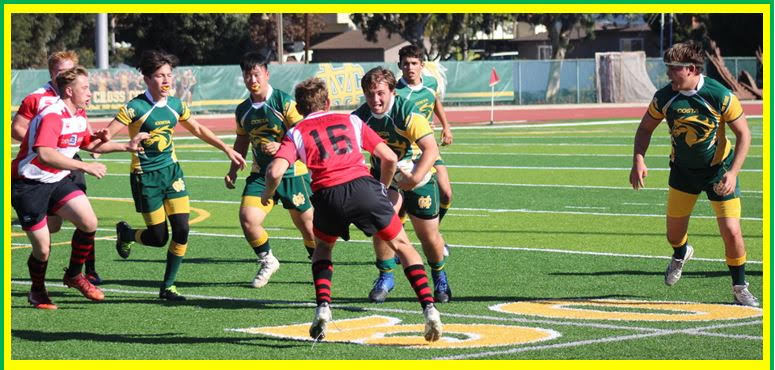 The 2018/19 edition of the Mira Costa Boys Rugby team opened play in the new Southern California Rugby Interscholastic Federation at home in the first match played in the new league.  The Mustangs hosted the San Clemente HS Tritons.  The Tritons are big and physical and a very talented squad.  The Mustangs  are a very fast squad, but lack a great deal when it comes to size and depth. To make things more difficult for Costa they were without their two best loose forwards as well as their number one reserve.
Costa played even with the Tritons for the first 15 minutes as they fought hard on de­fense. However, with 19 minutes gone, San Clemente managed to find paydirt. The Tritons man­aged to extend the lead to 21-nil until an SCHS penalty set up a 36 meter attempt at the posts and Captain Evan Anderson punched it through for a halftime score of 3-21.
However, the second half started poorly for Costa and just got worse as the Tritons field­ed the second half kick, broke two weak tackles, and raced for an easy Try. The Tritons then piled on the points as they ran the score to 54 before Inside Center Reed Vabrey took a pass from 8 meters out as he drove in for the first Try of the year for the Mustangs. The final was 10-54.
Despite the lopsided score, the Mustangs fought hard throughout and played hard to the final whistle. Costa has a lot of work ahead of them as they next travel to take on St. Augustine (San Diego) who eliminated Mira Costa in last year's semi-final match.