Costa Rugby Season Underway!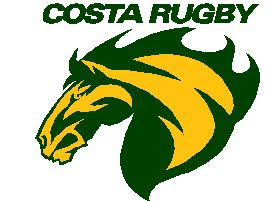 The Mira Costa Boys and Girls Rugby program have begun their 2018-2019 season.  Practices started for both Boys and Girls.  The boys are looking for some Freshman and Sopho­mores to help round out our JV squad.  Our Girls side has solid numbers but we are always happy to welcome anyone that wants to give Rugby a try.
Practice is Monday at 3 pm on the West Field.
If you have any questions you can contact Coach D at 310-962-1385 or email him at
Come out and try America's fast growing team sport!  You'll be hooked if you try it.
Future Events
November 12 (Monday) – Annual Little Ruggers' Day Camp
It's a non-contact day camp for Ruggers aged 5-14 held at Mira Costa and run by the Mira Costa Coaches and players
 Pre-season Tour
December 1 (Saturday) – Boys @ San Luis Obispo
December 2 (Sunday) – Boys @ Arroyo Grande
December 8—Boys vs. San Clemente
 Post Season Tours
Las Vegas and Wales
April 19 at 6:30 pm vs. New South Wales, Australia