Costa Rugby Off-Season Program  Underway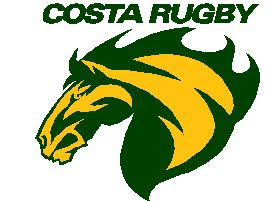 The Costa Boys and Girls Rugby team offseason program is up and running.  The Rug­gers are practicing 4 days a week. For all those not presently playing a fall sport now is the time to come out. For the inexperienced this is a great time to learn the Laws of Rugby, work on basic skills and get to know your teammates.  Both the boys and girls have a solid nucleus of expe­rienced players that are not only great players but also great coaches as they are more than willing to help their inexperienced teammates get better. This is the perfect time to give Rugby a try and see if you too will catch the bug of what is a truly extremely fun and unique game.
For those learning more about Mira Costa Rugby, we have Boys Varsity and JV teams and a Girls 7s team.  Rugby is a Winter Sport so the season runs from November to March.  We then have a month off and in April we play our International Season when usually 3 or 4 schools from New Zealand, Australia, Canada or Great Britain visit and give us a match. That is a special time as we get to make life time friendships.
Rugby is a very unique game. The game itself is truly a player's game as once the ball is kicked off it is the players who make all the decisions. Its very unlike football, basketball or baseball where the Coach/Manager is calling playing and pitches. In Rugby the players make the calls. Also, after the match we don't just shake hands and go home. Sportsmanship is the prime goal and having dinner, exchanging gifts and making friendships is the foundation of the rugby culture.  Interested? Call or text Coach Duke at 310-962-1385.