Congratulations to Costa Old Boys Reed Vabrey and Evan Anderson!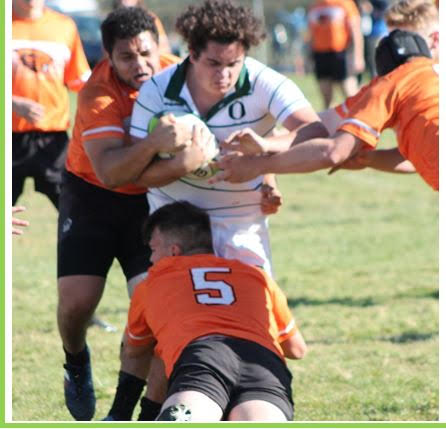 Congratulations to Costa Old Boys, Reed Vabrey (in photo shown powering over Oregon State Beavers) and Evan An­derson.  Both boys have joined the numer­ous Costa grads to play for their colleges, as these two Old Boys now wear the Green and Gold of the Oregon Ducks.  Evan daz­zled the Oregon coaching staff with his great backline skills.  Meanwhile, Reed has found himself as the starting #2 (or Hook­er) on the A-Side.  Reed's powerful run­ning and knowledge of the game have put him in the thick of the competition.
Well done boys, we are very proud of you!