Congrats to Costa Graduate Justin Johnson '16 on 2nd consecutive National Championship!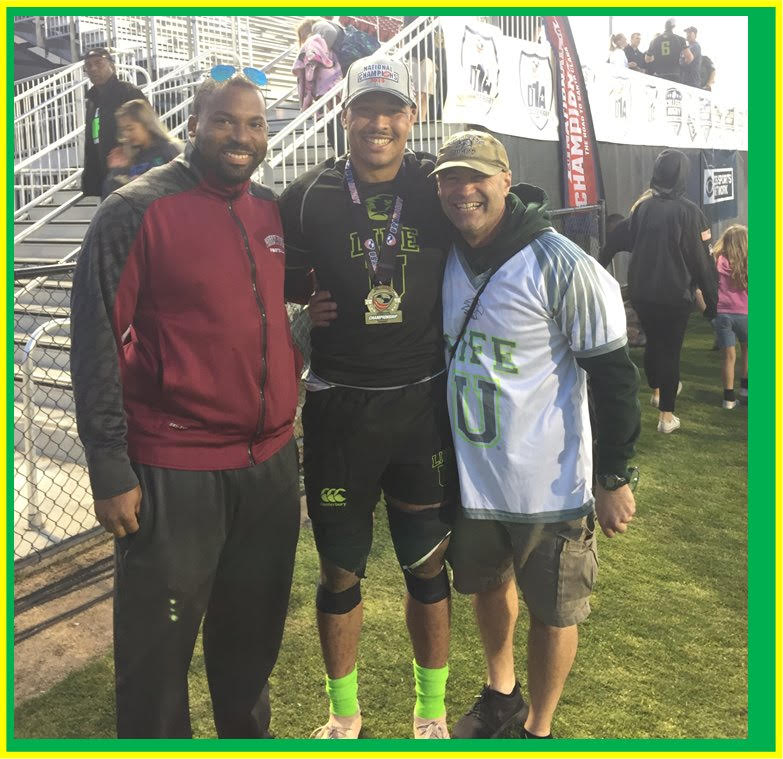 Congratulations to Pioneer Mira Costa Rugger Justin Johnson '16 for win­ning his 2nd consecutive College Rugby National Championship. Justin (the former Mustang Captain, in the middle with his former teammate and now Costa Rugby Coach Brandon Mills '14 on the left and Coach Dulgarian on the right) is the start­ing Flanker and Defensive Captain of the Life University Running Eagles. Justin (on a rugby scholarship) was dominate in the championship match vs. the Califor­nia Bears. Justin's defense was instrumental in the Running Eagles 29-26 thrilling match as the Running Eagles stymied numerous Bear attempts to score. Offensively Johnson set up the first Life score when he took a pass from 24 meters out driving the ball inside the one meter line where his teammate finished the play for a Try.
Justin has also been named to the Junior Falcons which are part of the United States national rugby team. JJ is a fantastic young man with a tremendous future ahead of him. Well done JJ, we are proud of you!