Orchestra
Founded in the fall of 2002 with a string orchestra of just 19 students, the Mira Costa Orchestra Program has grown under the leadership of current director, Peter Park, and now involves more than 150 student musicians, with a reputation as one of the premier high school programs in the state of California. With Peter, who is a much sought after clinician, presenter, and guest conductor throughout California, our young musicians enjoy a robust curriculum augmented by a variety of enriching experiences, requiring much attention and effort each and every year from students, parents and faculty.
Known for presenting diverse and quality programming, Mira Costa Orchestras prepare multiple concerts annually, drawing from the major orchestral repertoire. Since the Spring of 2010, they have premiered nine new compositions written expressly for them, including an original piece by GRAMMY- and multiple Emmy Award-winning composer Lee Holdridge.
​Mira Costa Orchestras have presented numerous times at state-level music education conferences while performing at internationally renowned venues including Beijing Concert Hall, the Shanghai Oriental Arts Center, Bella Concert Hall in Calgary, Palau de la Música de València, Palau de Música Catalan in Barcelona, and twice each at Carnegie Hall and Walt Disney Concert Hall. The advanced ensembles in the Mira Costa Orchestra Program have earned the highest ratings possible at every festival and contest in which they have taken part.
The music department at Mira Costa operates at a high level of artistic ambition and achievements.  In 2012, the Mira Costa Orchestras were selected for a premier status partnership with the Los Angeles Philharmonic.  In 2014, they were awarded the prestigious GRAMMY® Signature Gold Award for being a top three high school music program in the United States.  In 2015, the California Department of Education designated Mira Costa High School as a Gold Ribbon School through the strength of its Performing Arts Department.
The program currently consists of the Philharmonic, Sinfonietta, Symphony and Chamber Orchestras.  Chamber Orchestra is not held as a regular class, and its musicians practice twice a week after school.
Due to the level of training, rehearsals, performance and professionalism taught to the students over the years in orchestra, many have gone on to play in prestigious college music programs either as a career or to continue as a hobby.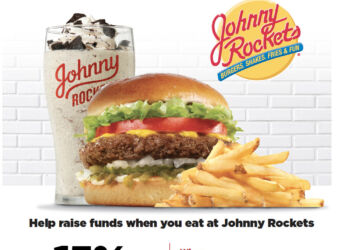 Orchestras: Dine in or order online from Johnny Rockets on October 17 – 19, 11am–9 pm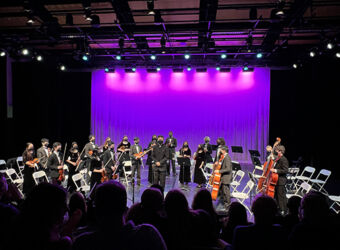 Congrats to Sinfonietta and Chamber Orchestra for a beautiful concert and a heartwarming reception sponsored by Johnny Rockets!
Congratulations to our Chamber Orchestra for a successful and memorable Hawaii tour!