MCHS Model UN Team earns Best Large Delegate School Award at the University of Chicago!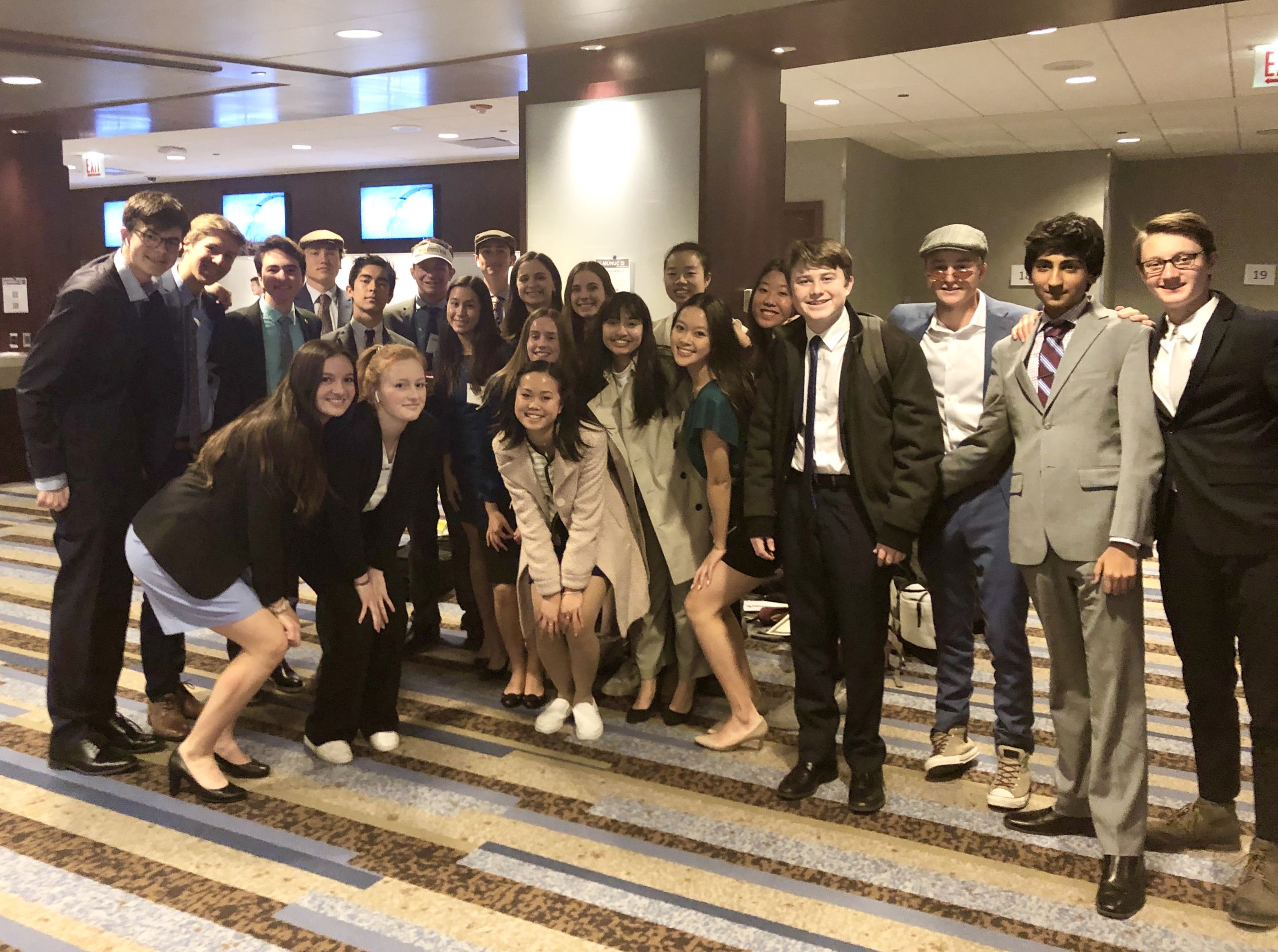 The Mira Costa High School Model UN team has done it again.  24 students traveled to compete at the University of Chicago's Model United Nations Conference, in Chicago, IL.  (2/4 – 2/9)
The team returned with 6 Best Delegates (1st place), 7 Honorable Mentions (2nd place), and 2 Commendations.  Additionally, Mira Costa was awarded the Outstanding Delegation Award (1st place overall).
Over 3,000 high-school students assumed the roles of ambassadors and diplomats for this competition at the University of Chicago, drawing student teams from hundreds of domestic and international high schools.
In Photo:
Back Row: Owen Totzke, Caleb Wallis, Lucas Meyer, Rex Robbins, Alex Fiorito, Nick Robinson, Trent Porter, Ali Williams, Cali Sheldon, Chloe Kim, Mia Cho, Billy Mattis, Hunter Kolodziej, Parth Badhwar, Niko Stavropoulos
Middle Row: Tia Pappas, Caroline Kiely, Sarah Khan, Yui Ogihara
Front Row: Remi Pappas, Kelly Shea, Megan Yeh
Missing from the photo: Ryan Rossow, David Chernack, Annie Choi (MUN teacher), Wayne Knutson (MUN teacher)