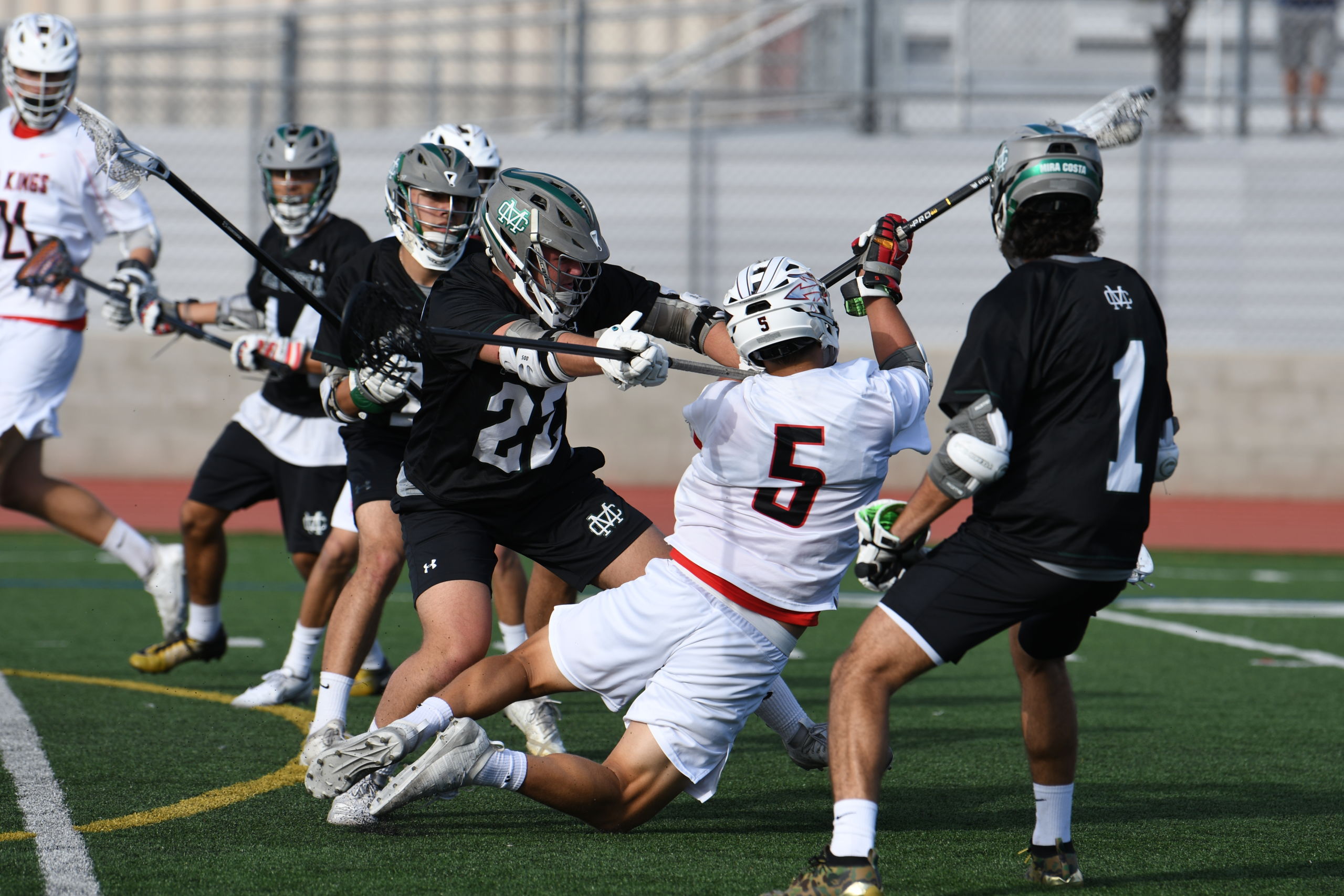 Varsity is 4 and 1, with big wins over El Segundo 20-2, Culver City 19-7, Saugus 13-5, and with a big win in their last game before the break over #10 ranked Oaks Christian 11-10. Lucas Menendez lead the team with 5 Goals and 1 Assist in the victory. The Defense played outstanding, led by Cole Garvey and Derek Svennson. The team has their next scheduled game on Friday 3/27 when they host Peninsula at 7pm
JV is 6-1 and also took down Oaks Christian last night in a back and forth battle and brought home a 10-8 victory. Captain's Colin Shaw and Gordon Butala led the offense along with Freshmen standout Diego Carpenter. Not to be outdone, his brother Sam Carpenter led the Costa defense with 7 caused turn overs in the game.
For future Mustangs, check out the Mira Costa Lacrosse Summer Camp . The team will be hosting two 4 day training camps. Lacrosse is a cut sport at Mira Costa. New players are encouraged to get their feet wet with these two weeks of training. Summer camp is a mix of individual technique and skill building, team concepts, and scrimmages.
Camps will be June 29-July 2nd and July 13-16th- To sign up visit
www.MiraCostaLacrosse.com