Boys Golf recognizes recognizes seniors!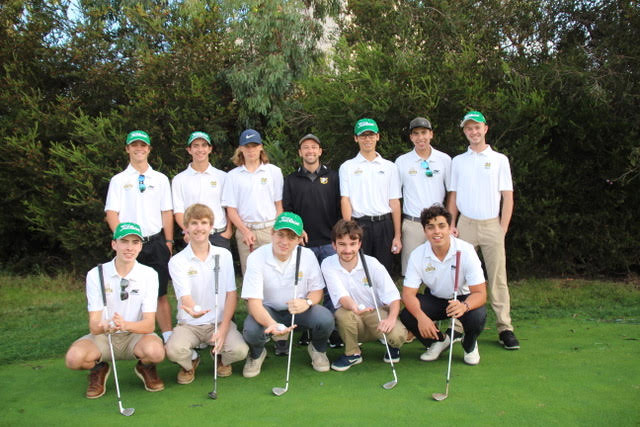 Boy's golf team got off to a strong start to the season!  The Varsity began the season 3-0 with non-league wins against quality opponents such as Peninsula, Maranatha and of course rival Redondo, along with strong showings in two early season tournaments.
Unfortunately, an abrupt end to the season came premature due to the COVID 19 crisis. We were really looking forward to another successful season on the strength of a strong senior class led by team captain Aidan Oliver, who will be playing golf for Sonoma State University next year.  It is heartbreaking that most of the thirteen seniors who would've been competing throughout the season for match opportunities were four year contributors to the program and had waited patiently for the opportunities that would come to them as varsity seniors.
I am extremely proud our graduating seniors and honored to have coached such a fine group of young men over the years.  Looking ahead to next season, the team will be led by returning Varsity member and Junior standout Tanner Stewart.
This team was showing a lot of potential that unfortunately will be unrealized.  Their contributions over the years will be missed; however they can be proud that they leave behind a high standard of quality for future teams to live up to!