Boys Golf finishes season at top of Ocean League!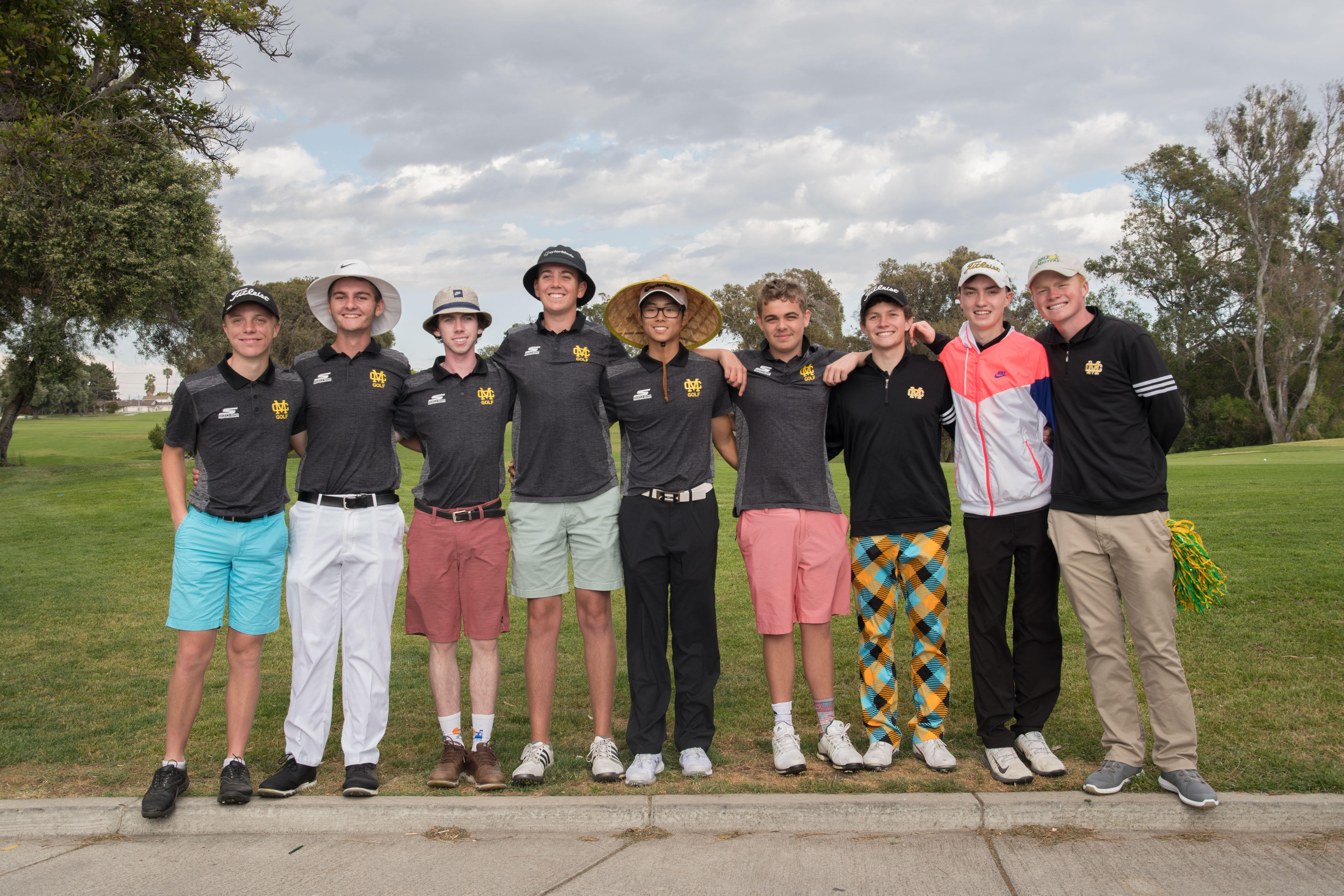 We are pleased to announce that both the Varsity and the JV teams finished at the top of the Ocean League, the Costa Boys' Golf division.  The Varsity team finished 8-0, once again undefeated.  The JV team also did exceedingly well with a 7-0 finish.  Both team results are in addition to top-3 finishes by various members of the Varsity team at the Aliso Niguel Invitational and Oak Park Invitationals – and by members of the JV team at the Ayala Spring Classic and Servite Tournaments.
The 9 Seniors were celebrated at the last regular season match on April 16th.
Please Click Here to see The Beach Reporter article:  Mira Costa boys golf team defends Ocean League title
Of course, none of this is possible without the outstanding coaching staff:  Tom Cox, Josh Alpert, Michael DiAngelo and Jeff Amaral.  Their constant efforts to support and lead our boy has definitely paid off, and for this we are all be grateful.
The teams are looking forward to seeing the end of the season, where Costa teams will compete at the CIF level, and the top Varsity and JV golfers try their hand at defeating the best individual golfers in the region.