Mustangs Football find their footing against solid West Torrance Team!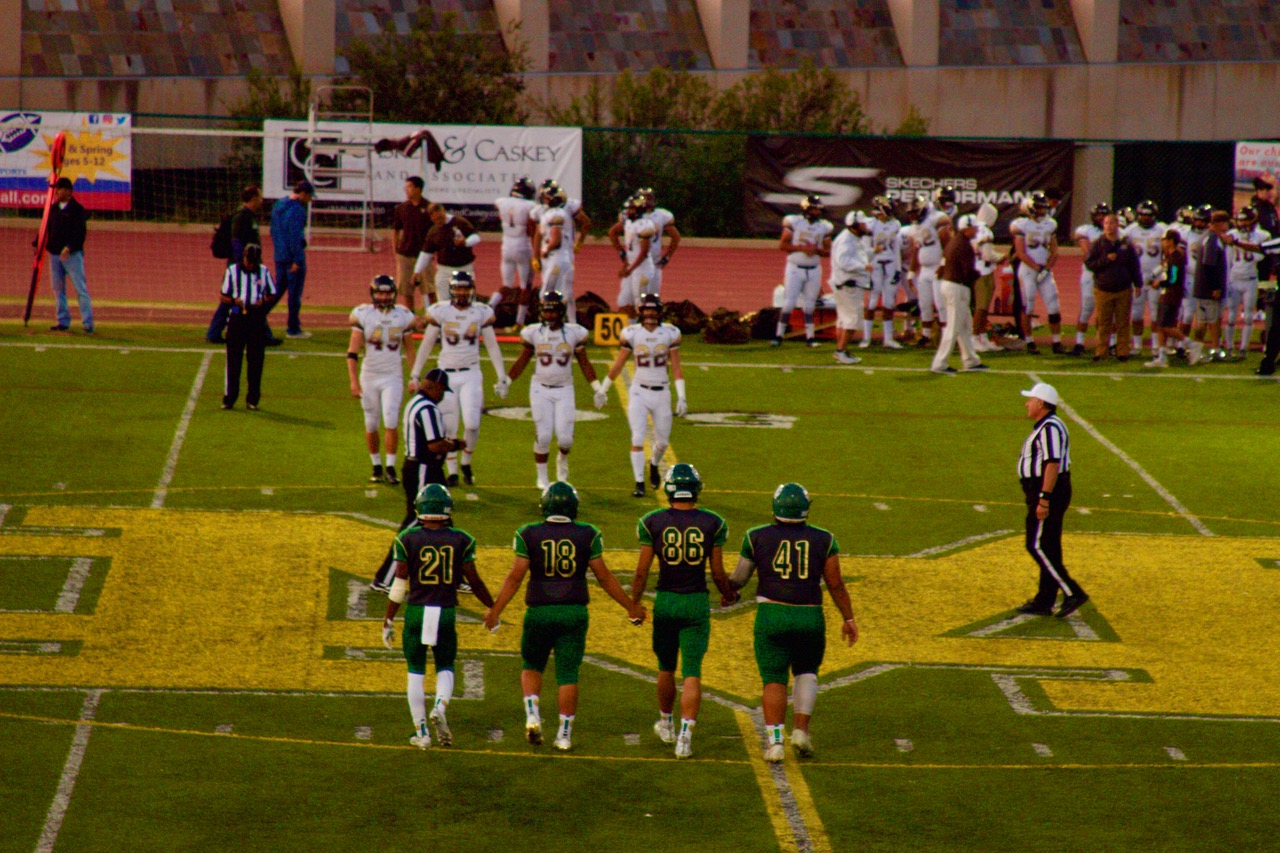 This week THE Mustangs found their footing against a solid team from West Torrance.  Mira Costa got their first win over the West High Warriors with a 35 – 6 victory.  The defense played a solid game with the defensive line, led by Noseguard Jonah Tavai, getting a good push up front which allowed Outside Linebackers Koda Thormodsgaard and Easton Gale to put a lot of pressure on the Warrior's QB.  With an injury to our FS Cole Trejo, Evanson Franck-Love filled in and did a tremendous job.  Evanson and Mike Linebacker Cody Kallenbach made numerous tackles for the Mustangs.  On the offensive side of the ball the running game finally got going.  The offensive line, led by LT Ryan Ohanessian, took control in the trenches opening some nice holes in which the Mustangs stable of running backs were able to exploit.  The success of the running game took a great deal of pressure off QB Reed Vabrey where he was able to have the time to find his targets.  After consecutive weeks of scoring only 6 points, the 35 point explosion was a welcome sign for the Mustangs.
This week Costa travels to West Covina to take on traditional power of the green and gold South Hills Huskies.  The Huskies have very good size and are extremely physical.  They like their power running game and they sprinkle in a deep passing game.  Their QB is very athletic and likes to scramble, which will put a lot of pressure on the Mustang's defense.  Offensively the boys from Costa will need to build upon their success from last week and continue to control the ball.  The biggest turnaround from last week was the Special Teams.  The Mustangs completely dominated the Special Teams aspect of the West game.  They'll need more of the same to come home with a victory heading into Bay League play.