Costa Football on a winning streak, with big game against Palos Verdes this Friday!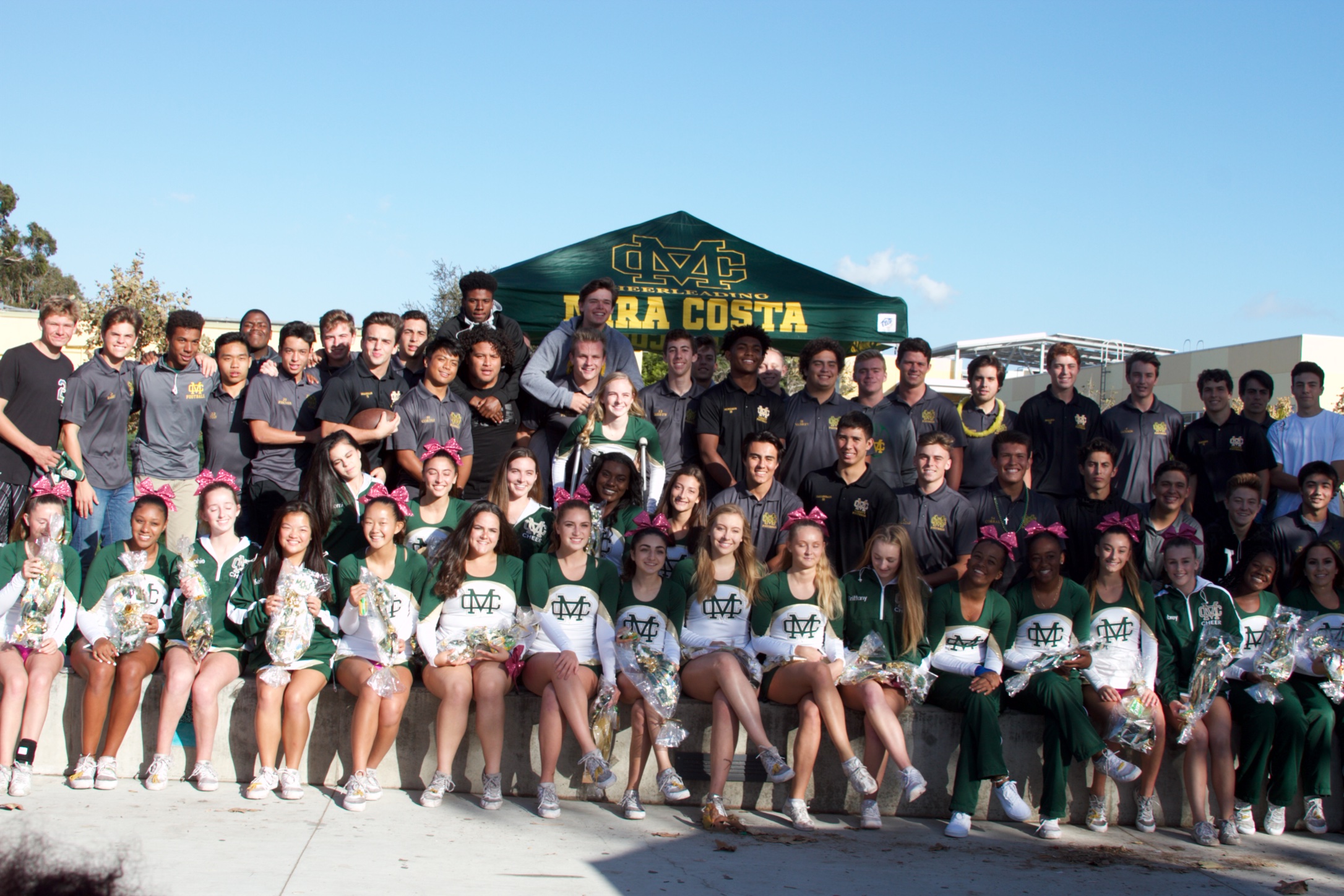 For the 7th straight time in a game, the Mustangs fell behind early as the Inglewood Sentinels picked off a pass and returned it for a 1st quarter lead. However, the Costa footballers answered immediately using their running attack. Jonah Tavai, Vashon Hill and Reed Vabrey were able to get big chunks of yards as the offense answered with 42 points. Meanwhile the tough Mustang defense led by Evanson Franck-Love and Cody Kallenbach held the Ingelwood offense to two touchdowns. Kallenbach also picked off a pass and returned it 34 yards for a TD. The victory puts the Mustangs in a two way tie with Bay League rival Palos Verdes.  Prior to the game, the Varsity football players presented the Varsity cheerleaders with Homecoming Mums. These spirit ribbons for their cheer boxes were a token of appreciation for all that cheer has done for football. Go Costa!
This Friday they will be playing Palos Verdes at 3:00 pm at PV in a critical Bay League game.
Click Here for Daily Breeze article on Costa in contention for Bay League Title