With two invitationals, it was a banner weekend for MCXC!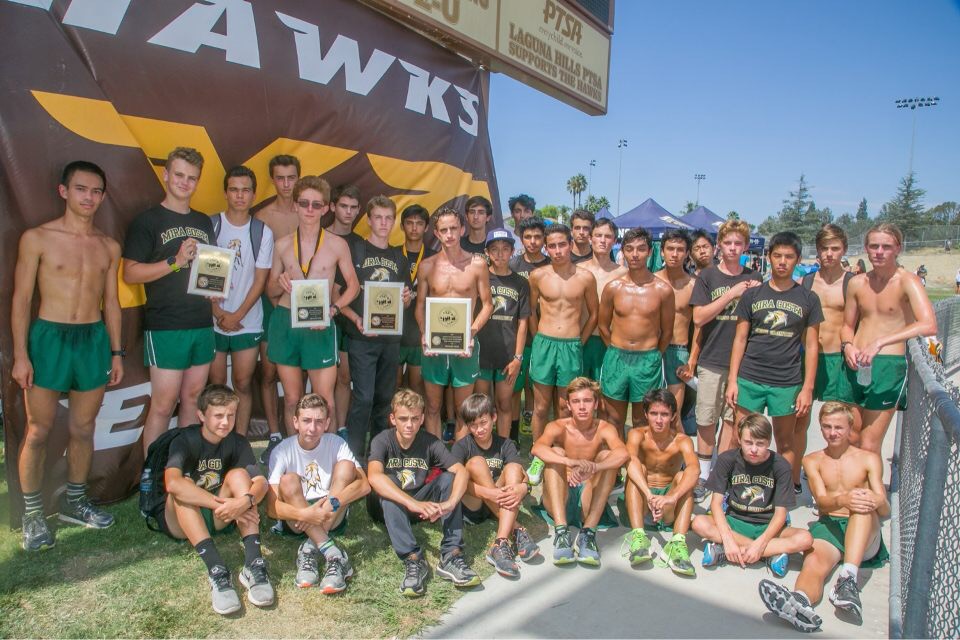 The Cool Breeze Invitational took place on Friday, September 8th with the following results:
Varsity Girls Results Placed 6th as a team in the most competitive heat of the evening, with Brooke Inouye and Olivia Hacohen leading the way in 18th and 19th place!
JV Girls Results Placed 5th as a team with Sofia Vialpondo leading the way in 14th place!
JV Boys Results No team results, but overall race winner was Alan Faber!
Sophomore Girls Results Placed 5th as a team with Piper Newton leading the way in 10th place!
Freshmen Girls Results Placed 6th as a team with Lauren Chiu leading the way in 7th place!
The Laguna Hills Invitational took place on Saturday, September 9th will the following highlights:
Individual Results  Congrats to Xavier Court on placing first in the senior race, Cy Chittenden on placing 3rd in the junior race, and freshmen Cormac Carew and Will Garrell on placing 4th and 6th in the freshmen races!
Team Results Congrats to all the boys' teams as Freshmen placed 2nd, Sophs placed 3rd, Juniors placed 3rd and Seniors placed 1st!
After two days of meets and races, the MCXC parents and coaches kicked back and enjoyed some tacos and lawn bowling under the stars in Hermosa!