Costa Cross Country is #1 in the South Bay!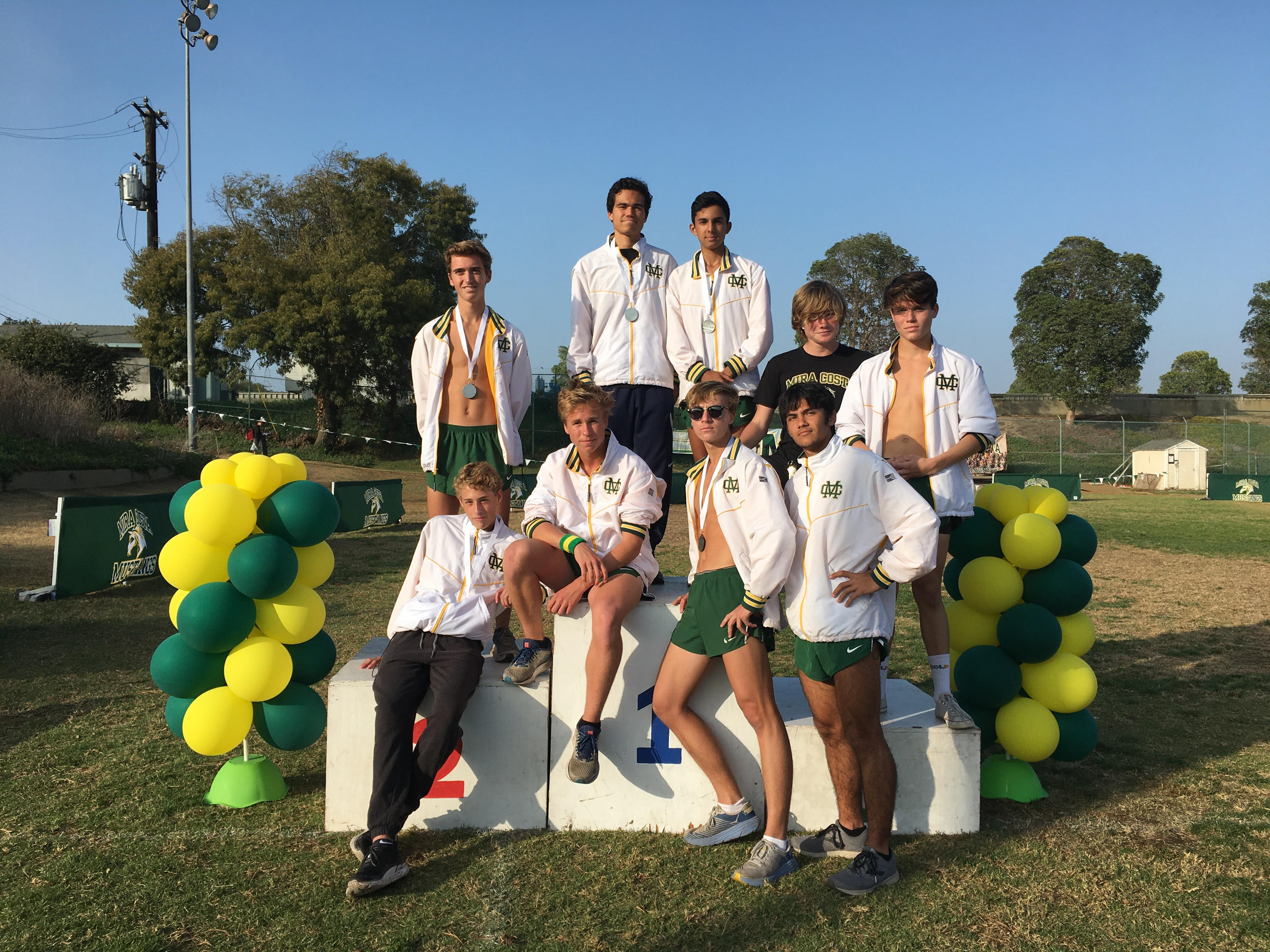 On Thursday November 7, Boys and Girls Varsity and JV and Freshmen Girls took home the hardware as Bay League Cross Country Champions for 2019!
Boys Varsity was paced by seniors Billy Atkinson and Alex Fiorito, along with Cormac Carew, Colin Beale, and Seamus O'Meara.
Girls Varsity outpaced the competition with 4-8 finishes by Tia Pappas, Kayla Kershaw, Pnina Tofler, and Ella Parsley. Jasmine Peterman rounded out the top 5.
Taking 5 out of the top 6 positions, JV Boys individual Bay League Champion Aiden Velleca, along with Blake Hampton, Hatcher Johnson, Max Levin, and Cole Konis dominated the field.
JV girls were led to victory by Bay League Champion Carmen Mel, followed closely by teammates Lucca Franz, Cassidy George, Anna Iantuono, and Isabella Scalabrini, all  top 7 finishers.
Bay League Freshman Girls Champion Heather Jensen, along with teammates Iyanah Samayoa, Anna Chittenden, Nicole Murch, and Bianca Haley showed that the future is good for Mira Costa Cross Country as they took 5 of the top 6 positions.
Congratulations to Drew Martin, individual Freshmen Boys Bay League Champion and to the Freshman Boys for their 2nd place finish. See all results HERE!