Mira Costa Choirs Staff 200+ Volunteers for the MB 10K Run!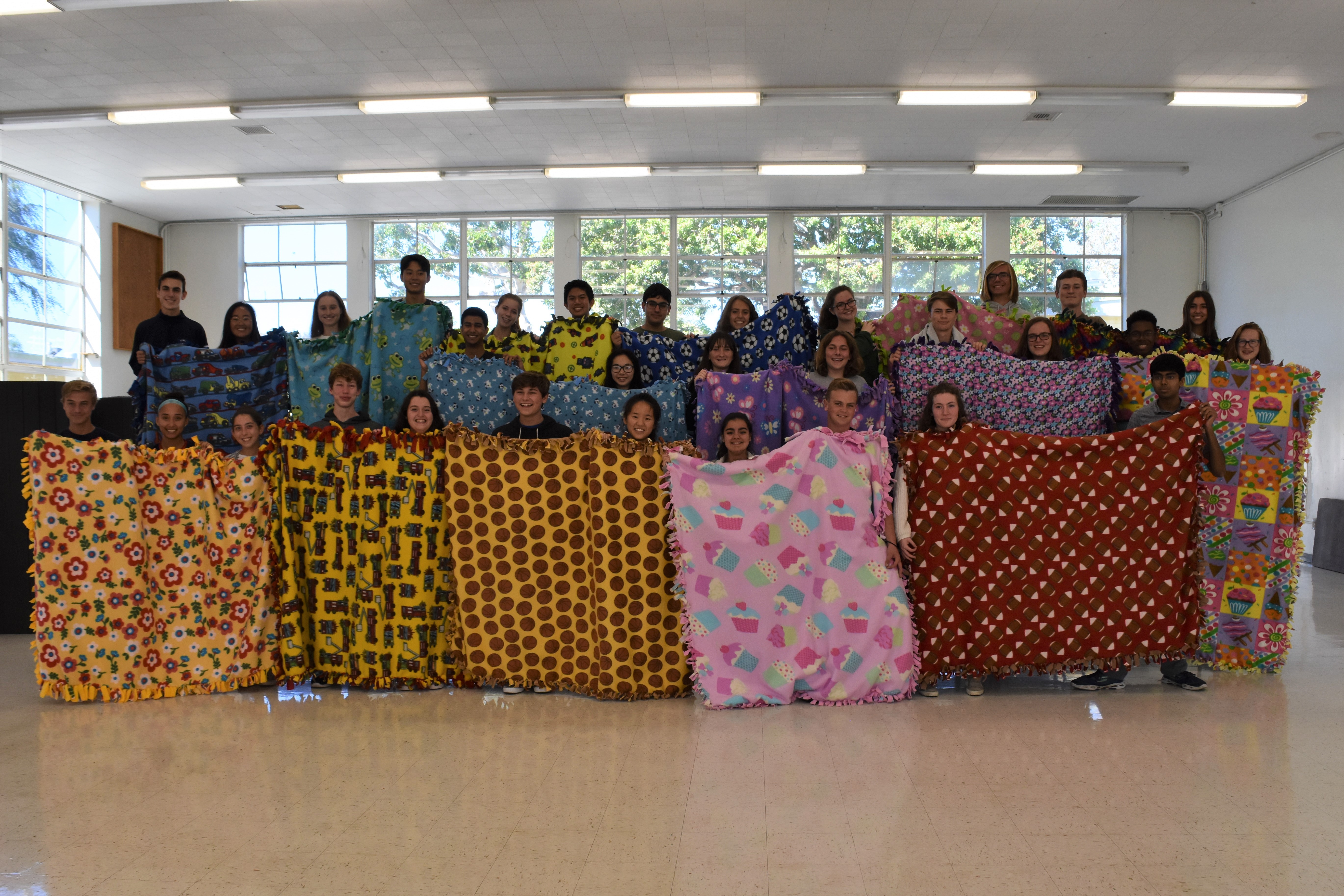 Mira Costa Choirs Staff 200+ Volunteers for the MB 10K Run
Mira Costa Choirs was again part of the MB 10K Run.  With the four choirs plus adult workers, Mira Costa Choirs provided over 200 volunteers who all helped to make the race run smoothly and efficiently. Thanks to all who helped, and a special thanks goes out to Sarah Olsen, Choir Liaison to the 10K Race Committee and overall coordinator, and to the Mira Costa Choir Booster Race Co-Chairs, Juliette Deinum-Buck and Erin De Baets, for all their hard work in coordinating choirs and volunteers!  And of course, a big thanks to the amazing Mira Costa Choirs for their great work! Students always do such a good job on that day, representing their choir, their department, and their high school for this great race.  A huge thank you goes to the MB 10K Race Committee for their donation and for letting Costa Choirs be part of such a great community event.
See everyone next year!
Vocal Ensemble Retreat
Vocal Ensemble had its retreat on September 26-27 on campus. They worked hard on their music and also participated in several activities that brought them closer together as a choir. This year, they programmed a service project that not only brought them closer together but also gives back to the community. Project Linus is an organization that solicits groups to make blankets for children in shelters and hospitals. Vocal Ensemble paired up the singers, and they put together the blankets and in the process got to know each other on a more personal level. The students are thrilled to work with Project Linus, knowing children in need will receive these colorful, fun blankets. A special thanks to Sene Gray for providing the blankets and coordinating all the efforts to make and ship them. Sene, thanks so much! Congrats VE! It was a great retreat! Next up in retreat is Choral Union, the 49-voice SSAA Choir. They will experience a similar format. More on that to come!  
MCHS Choirs Mattress Fundraiser November 10th
The Mira Costa Choirs Mattress Fundraiser is coming! Come to the Costa Cafeteria on Saturday, Nov. 10th, 10 am-5 pm, and purchase a brand new, brand name mattress for up to 50% off retail. It's true! Firm, pillow top, orthopedic, latex, gel, and memory foam sets with full factory warranties are available, all available with delivery and layaway plans.  The sale is one day only. Cash, check or credit card accepted. Every purchase benefits the Mira Costa Choirs.